Product Information
Growing LSD seeds
LSD feminized seeds have a dominant myrcene terpene, giving them a pleasant berry, pine, or bubblegum taste. To grow these cannabis plants indoors, they must germinate first. There are various methods of germination, with some being more successful than others. Once germinated, the LSD seeds should be transplanted to a growing medium of your choice. Plant holes about ten to fifteen millimeters deep.
LSD feminized seeds have high THC content, up to 24%, while less successful grows produce about 17%. It contains between 0.7% and 2% CBD. LSD feminized seeds are great for medicinal users due to their high concentrations of both THC and CBD. Growers have reported a variety of relaxing effects from these cannabis seeds, including pain relief, anxiety, and depression. They are also great for relaxing body and mind.
To grow LSD, you'll need to grow it in a sunny location with temperatures between 65 and 80 degrees Fahrenheit. LSD will require very little moisture, but it must have a moderate amount of airflow. This cannabis strain grows well indoors and outdoors, and has a 7-10-week flowering period. Growing LSD plants indoors is possible for experienced growers as long as you have access to sunlight. If you're growing LSD outdoors, you'll also need to get plants to full flower by mid-September.
The LSD strain is one of the easiest cannabis plants to grow, and has a natural resistance to many pests and diseases. It can be grown in many types of grow media, including soil and coco coir. Indoor LSD plants can grow up to four feet tall and produce about 700 grams of flower per square meter. You'll be pleasantly surprised by the size of your harvest. You'll have a large crop in a short time!
Flowering time for LSD cannabis strain
The flowering time for LSD marijuana strain is extremely fast, with the plants ready to harvest within six to eight weeks. This variety produces 3 to 6 ounces of weed per square foot. Because of this, it is a great choice for outdoor or seasonal growers. In addition, the flavor is best described as Citrus, Sweet, or Earthy, depending on the breeder. Here are some tips to help you get the most out of your LSD cannabis seeds:
LSD is a high-potency hybrid with impressive flavours and effects. It's a cross between Skunk #1 and Mazar I Sharif. This Amsterdam-based breeder won the 2008 High Times Cannabis Cup as the 3rd-best Indica. The LSD strain boasts an intense high that also produces a more relaxing effect. Its floral aroma is a musky, earthy, floral, chestnut, or piney.
If you're interested in growing this cannabis strain indoors, you'll need to carefully plan your growing season. You should start seedlings in early May and transplant them to your growing space in late June or early July. After a few weeks, your LSD cannabis plant should be ready to harvest. A healthy plant produces about eight ounces of bud per plant. Flowering time for LSD cannabis strain
Yield for LSD marijuana strain
The LSD marijuana strain is a high-yielding variety that can be grown indoors or outdoors. It has a short flowering time and is relatively resistant to diseases and pests. The yield of this strain is 1.9 ounces per square foot and can reach about three to six feet. It can be cultivated indoors and outdoors but will require ample space. In addition to being low-maintenance, the LSD plant can tolerate temperatures ranging from 65 to 80 degrees Fahrenheit and may require an odor filter.
Growing LSD is relatively easy. This plant will yield high amounts as long as it is given moderate nutrition. Soil-grown LSD will benefit from organic fertilizers such as worm castings or bat guano. Its THC content is high, ranging from 20 percent to 24 percent. It is important to test the potency of the plant for any traces of acid forms of cannabinoids. Acid forms are produced by the plant naturally and do not have the desired effects. Heat is required to activate the acid form.
LSD is a potent marijuana strain that gets people incredibly high. It is euphoric and relaxing, but not sedative. The high that LSD gives users is quite powerful and can help relieve a variety of pain and mental health issues. Inexperienced growers should be careful with this strain because it can induce mental ruts. Regardless of whether you grow LSD for recreational or medicinal use, you should avoid putting too much strain into it.
Growing LSD seeds Indoor
Growing LSD seeds indoors is easy, and they are suited for a variety of growing conditions. Once established, these plants can produce massive yields-up to 500-600 grams per square foot -if conditions are perfect. While the plant will not grow excessively tall-average height is 100cm-and it has mega-sized buds. You can choose a variety from the variety LSD seeds available from various seed banks.
The LSD cannabis strain is a low-maintenance, high-yielding plant that thrives indoors and outdoors. It requires less maintenance and does not get too tall. The flowering period of the plant is between 7 and 10 weeks. Once the plant is fully grown, it requires about nine to 10 weeks to reach its full size. Growing LSD seeds indoors is ideal for beginners, but even advanced gardeners can grow these plants successfully.
LSD marijuana seeds are a hybrid strain developed by the Fast Buds Company. They have a huge name, and the result is an incredibly resinous plant that boasts enormous potency. During the flowering period, the plant has a potent scent that's similar to paint, varnish, and skunk. The LSD-25 strain's smell is extreme and makes it ideal for a potent, mind-altering high.
Growing LSD seeds Outdoor
Growing LSD seeds outdoors requires special soil conditions. LSD seeds grow best in well-drained sandy soil that is rich in organic matter. The pH level should be around 6.0-7.0. The plants will need a moderate feeding schedule. Sunlight is essential. You will also need a moderate amount of water. The ideal climate for growing LSD is 65-80 degrees Fahrenheit. A small greenhouse or outdoor space will work best, as it will allow you to control temperature and humidity.
Generally, LSD grows best in mild climates. They grow best in full sun, but will tolerate some shade. LSD plants are relatively drought-tolerant and do well in pots. During hot weather, cultivators should move LSD plants indoors. They should give their plants enough space to grow. A metre squared will allow them to reach maturity. They can grow to two feet in height. If they are growing indoors, you may want to consider a specialized odor filter.
The LSD strain is a strong, Indica dominant hybrid. The seeds contain high levels of THC, and CBD is only 2 to 5%. This cannabis strain has strong, intoxicating effects. You can grow it in a ganja garden or a pot plant with a grow light. It will grow into a tall bush with dense nug clusters. Growing LSD seeds outdoors requires sunlight, nutrients, and protection from mildew. If you are looking for a way to clear your head and relax, this is the strain for you.
Optimal Climate For LSD seeds
The optimum climate for growing LSD seeds is 65 to 80 degrees Fahrenheit, with low humidity and plenty of airflow. This climate is similar to the location of the parent strains, Colombia and Afghanistan. Although this strain can grow outdoors in most climates, the ideal growing conditions for LSD plants include a moderately warm greenhouse and ample sunshine. The humidity level of the growing environment should be kept as low as possible, because flower buds are dense and need less humidity.
The LSD strain produces resin with a strong, earthy taste and smell. This resin has high THC levels, making it an excellent strain for creating potent shatters and concentrates. Seeds of LSD are sold as souvenirs, storage, and genetic preservation. The optimum climate for growing LSD seeds is anywhere in the Northern Hemisphere, but a temperate climate with warm nights is ideal for optimal growth.
LSD seeds genetics
The genetics of LSD cannabis seeds are largely indica dominant. These plants tend to grow into short, low-growing plants with a height of only 2 feet. Often, the leaves of the LSD feminized seeds will grow in a fan formation, which should be trimmed regularly to allow light to penetrate the buds. Trimming the lower fan leaves will also prevent the growth of mold. LSD feminized seeds produce a high-quality aroma.
LSD autoflowering plants tend to remain short but reach moderate height indoors. If trained properly during the vegetative stage, these plants produce a high yield per plant. Ruderalis genetics tend to produce thick branches that are laden with scented buds. In addition, they are resistant to mould and pests, so they are suitable for beginners. These plants are also very easy to grow and require high-quality lights and temperatures.
LSD cannabis seeds are easy to grow and tolerate most growing techniques. This cannabis strain is suited for beginners as it has good adaptability to all conditions and methods. In addition, LSD feminized seeds offer high yields and can achieve more than 500 grams per square meter. Outdoor harvest usually takes place during the first half of October. The genetics of LSD cannabis seeds are listed below. Once you have found a seed variety that meets your needs, you can start experimenting with it.
LSD seeds origin
LSD cannabis seeds are a strain of marijuana that grows into cone-shaped buds with orange hairs and pistils. They originated in Amsterdam, where the breeders combined an old Skunk variety with a potent Mazar for this powerful trippy strain. This sativa-leaning plant provides a musky, earthy smell, as well as a high that will take you to new heights. LSD seeds are popular for medicinal purposes and can also be used as souvenirs and genetic preservation.
LSD feminized cannabis seeds produce plants with a flavor that varies from berry to pine to bubblegum. If you want to grow LSD in your own home, it's best to use soil that has plenty of nutrient-rich nutrients. Fertilize your plants with an organic fertilizer, which will aid in their growth and development. While LSD feminized seeds don't grow very tall, they produce a dense, bushy foliage that can easily develop into a tall plant if moisture levels become too high.
LSD seeds are grown in forests, arid climates, and other environments, and have been used for centuries for rituals, religious practices, and recreational use. The process of making LSD requires the use of complex lab equipment and an experienced organic chemist. The end product is a white powder that is water-soluble. It's usually taken orally, but can also be inhaled through the nose or injected intravenously through a needle. A small dose of LSD will cause a hallucinogenic high for up to 12 hours.
Terpene profile
LSD is a hybrid strain from the Barney's Farm cannabis breeding program. Its terpene profile is comprised of citrus and lemon, with an earthy musk undertone. It is praised for its uplifting, creative effects, which last well throughout the day. Growing LSD is easy, and the seeds provide up to 700 grams of dense, pale green buds per square meter. LSD's aroma is musky, earthy, and has a strong psychedelic effect.
The LSD feminized cannabis seed is especially beneficial for migraine sufferers. Its cerebral high numbs migraine pain, while its anti-inflammatory properties help relieve depression and anxiety. The potency of this strain makes it a favorite among experienced smokers and commercial growers alike. Its high levels of THC and CBD make it one of the most potent strains on the market. The strain is often prescribed for medicinal purposes.
LSD cannabis seeds are best for indoor cultivation, as they can produce up to 21 ounces per plant. In an indoor setup, the LSD cannabis seeds can cover 20.4 square meters and yield up to 21 ounces per plant. They also resist pests and disease. Indoors, they can reach maturity by September. Keep the temperature between 65-80 degrees Fahrenheit, and protect the plants from rain to prevent bud rot.
Flavors
LSD seeds have been feminized to produce flowers with an intensely trippy aroma. The flavor profile of LSD cannabis is a mix of pine, bubblegum and sweet berry flavors. If you are looking to get high and feel creative, then this variety is ideal for you. This strain is a feminized cross between Skunk #1 and Mazar-Shariff, and it is easy to grow.
The flavor profile of LSD cannabis is complex. It is heavy on pungent hash and pine with a subtle bubblegum sweetness. LSD Seeds are a great choice for beginners and experienced growers. LSD has a slightly mellower flavor profile than most strains. You can enjoy both a head high and a meditative effect, depending on your taste. The high produced from this strain is very long-lasting.
LSD feminized seeds can be a great way to get a mellow high while relaxing and rejuvenating. They can even induce alternate realities, so they are good for artists. LSD feminized seeds are a great choice for medicinal use as well, as they are very easy to grow and have a natural resistance to disease. These feminized seeds also produce massive yields. The taste and aroma of LSD are delicious, and they pair well with any artistic work.
Aroma
LSD feminized seeds can help you get a relaxed and mellow mental state. The high in LSD is a natural way to combat stress and anxiety, and it can even help you to feel as if you are in another world. These feminized seeds are incredibly easy to grow, and they have natural resistance to a range of diseases. Additionally, LSD feminized seeds contain a high concentration of THC and CBD, making them ideal for medicinal use. LSD cannabis seeds are known to help combat chronic pains and migraines, and have relaxing effects on the body. They are also perfect for relaxing evenings.
The aroma of LSD is a strong, musky aroma that is often described as a sweet, earthy scent. This strain is often grown indoors or outdoors and does not require a lot of maintenance or attention. Indoors, LSD seeds can produce up to 21 ounces per square foot and are ready to harvest in late September. Plant them in an indoor location between 65 and 80 degrees Fahrenheit, and protect them from too much rain. They can be susceptible to bud rot, but are remarkably low-maintenance.
Taste
LSD is one of the most popular strains among cannabis lovers and cultivators for its potent high and medicinal benefits. This strain grows up to 100cm tall and can produce yields of 2 oz./ft2 (600g/m2) when grown outdoors. The aroma of LSD is characterized by a piney, earthy aroma, with berry undertones and a slight bubble gum taste at the end. The buds of LSD are short and cone-shaped, with dark green to wintergreen coloration. The trichomes are very small, making it difficult to see the color change of the pistils.
LSD is a low-maintenance plant that produces high yields. This strain is resistant to fungi and pests. It also grows quickly, reaching full flowering in the second half of September. The taste of LSD marijuana is intense and complex, with hints of chestnut and citrus, and a deep earthy scent. The high from LSD cannabis seeds is often compared to a heavy dose of sour or musk.
The slang for LSD is "hit," "dose," and "blue mike." It is also used as a food additive and is available in dropsper bottles and gelatin sheets in window pane shapes. It is not harmful to eat LSD seeds. Nonetheless, many consumers are skeptical of this ingredient. If you want to try it for yourself, you may be tempted to take it in pill form.
LSD parents
LSD cannabis seeds can be grown indoors or outdoors. The bud size of these plants is typically up to two inches and they are relatively resistant to diseases and pests. LSD seeds produce about 21 ounces per square foot indoors, but you'll need to keep the temperature between 65 and 80 degrees Fahrenheit. They should also be protected from rain, since they're prone to bud rot. If you're looking for the best LSD cannabis seeds for sale, consider ordering them from a reliable source.
LSD marijuana seeds are easy to grow and have many of the same characteristics as its parents. This strain is a high-yielding hybrid with impressive flavours and effects. LSD contains myrcene, a common terpene in cannabis, and has a slightly herbal undertone. LSD marijuana seeds come in packs of five or ten seeds. This strain is ideal for indoor growers who have limited space.
LSD seeds are not for beginners, as the high is quite powerful. It can be difficult to detect the exact dosage of LSA in raw seeds. However, if you are a teen, three to four grams of LSD seeds is sufficient to get the desired effect. Upon eating the seeds, you'll feel nauseous for about an hour and six hours after ingesting them. This is the same as the high you'll get from taking actual LSD.
Mazar-I-Sharif
The Afghan Skunk #1 chemotypes combine to produce the powerful Mazar-i-Sharif strain. This indica-dominant hybrid is recommended for breeders and collectors alike. Mazar-i-Sharif marijuana seeds are 80% indica-dominant and feature a skunky, dank aroma. Users report a short, lingering high.
The delicious aroma of Mazar-I-Sharif comes from an amazing combination of citrus, pepper, and lavender. Its taste is sweet and woody, with an herbal aftertaste. The plants grow to be very tall, with broad leaves and orange pistils. If you're looking for a high-yielding strain for outdoor cultivation, Mazar-I-Sharif cannabis seeds are a great choice.
The Afghan hash-producing city of Mazar is named after the town of Mazar-i-Sharif in northern Afghanistan. This city is known for its production of hash, and is considered a perfect plant for those who love the high of this strain. Mazar has a terpene profile that resembles Afghan hash, with a sweet, piney flavor and pungent aroma. Mazar is a fantastic choice for growers who want a high-quality, long-lasting, and high-yielding strain.
The Mazar autoflowering feminized cannabis seeds are easy to grow and produce robust plants. They're ideal for outdoor and indoor environments, and provide a huge yield. The autoflowering nature of the Mazar autoflowering feminized seeds makes them a great choice for beginners. The autoflowering cultivar has a strong aroma and tastes like a traditional Afghan hashish. Mazar autoflower seeds are fast-growing and produce a massive yield of high-quality weed in a short time.
Skunk #1
If you're considering growing your own cannabis plants, you should consider Skunk #1 feminized seeds. These cannabis seeds are genetically altered to grow exclusively female plants. The feminized seeds have the same growth rate as regular seeds, but no male flowers. The main drawback of feminized seeds is that they require more regular care, such as weekly pruning, but you'll get the benefits of a shorter plant and a better yield.
This cannabis seed has an amazing heritage. This strain has many different variations, including Dutch Passion, Flying Dutchmen, Sensi Seeds, and Royal Queen Seeds. Its buds have a sour odor and subtle earthy notes. This strain can elevate creativity levels and reduce stress. It's also known for its short flowering time. Growing Skunk #1 is a relatively easy process, and the plant will usually bloom in just one month, making it a convenient choice for novices and seasoned growers alike.
Growing Skunk #1 cannabis seeds is easy and yield-proven. It grows into a sturdy plant that's easy to grow. Most plants will grow less than two meters tall, but some will reach up to four meters. Skunk #1 is a great indoor plant, though it can become colossal if it's grown in a greenhouse. For best results, make sure you're using an active carbon filter in your grow room.
LSD strain Effects
In the 1960s, hippies began to consume LSD seeds as a way to experience the psychedelic effects of the drug. They reported experiencing dreams and heightened energy. However, these psychedelic experiences were not without serious side effects. While some studies have suggested that consumption of psyllid seeds can induce hallucinogenic states, excessive consumption can lead to serious health consequences. In this article, we will discuss some of the potential side effects of psyllid seeds and how they can be consumed safely.
The first ethnohistorical accounts of ololiuhqui go back to the 16th century. In 1585, Francisco Hernandez, a court physician to the Spanish King, described the use of the drug among indigenous peoples. He reported that one fully hallucinogenic dose consisted of 100 to 150 seeds ground into powder. Bernardino de Sahagun provided an account of the psychoactive effects of ololiuhqui. Francisco Hernandez also noted that the drug caused pelvic problems in women, chills, tumors, and syphilis.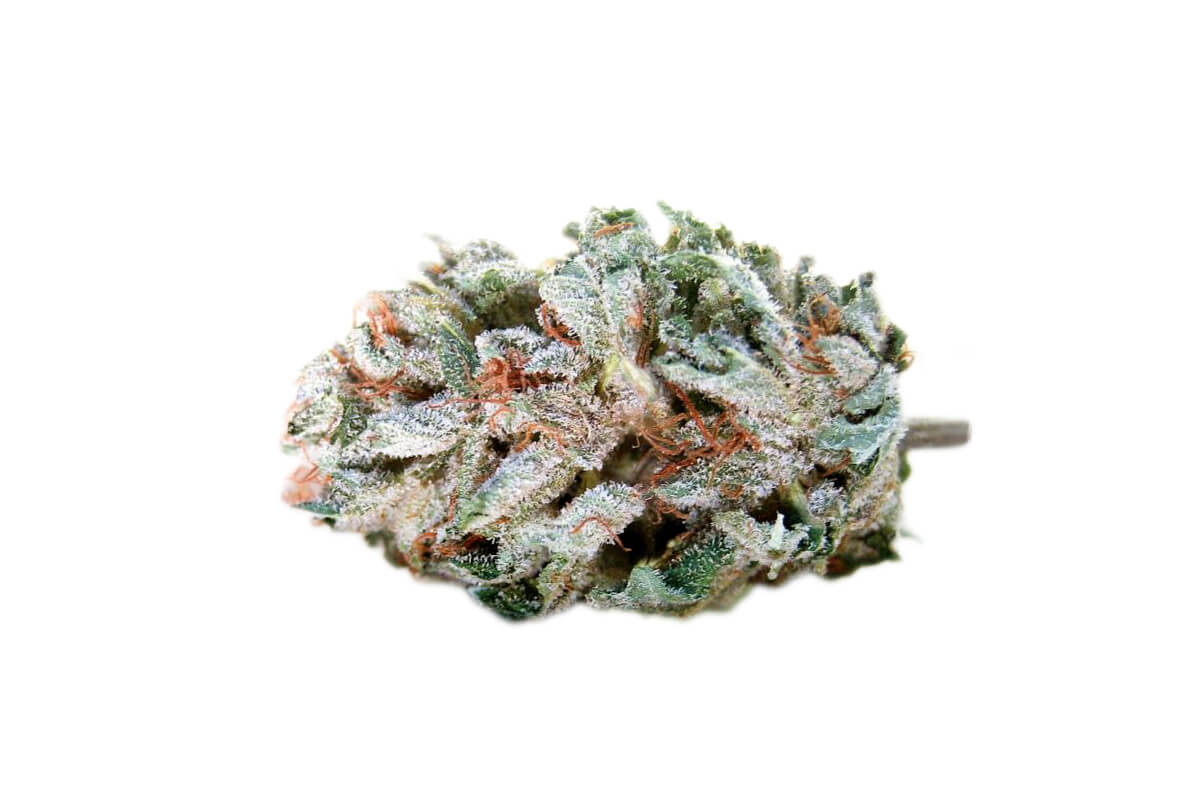 Other side effects of psyllabions may include nausea and vomiting. Additionally, some individuals may experience heaviness, a feeling of being sleepy, and a general feeling of being unwell. The sedative effects of LSA are common with its use, but the high may be masked by uncomfortable side effects, such as nausea and vasoconstriction. As with all psychedelic drugs, LSA is not considered addictive. However, it is not without risk, and a small amount can cause a dangerous trip.
LSD recreation Effects
LSD seeds are another way to recreate the LSD recreation effect. These seeds are available in powder, capsule, and tablet form. LSD can also be made into microdots and taken by mouth. This is not a common practice, though, since LSD is illegal and unregulated. As such, users have no way of knowing how much LSD they have taken. Although LSD seeds have a number of potential side effects, these are minimal compared to the long-term effects of the drug.
The effects of LSD last about four to twelve hours, depending on the individual's tolerance and dosage. The drug alters the user's perception of time and emotion. Time seems to move slowly, colours and smells are intense, and thoughts are very intense. On the other hand, the drug can also produce severe feelings like fear and overwhelming memories of traumatic experiences. The effects of LSD vary widely among users, and the experience can be influenced by the environment and dosage.
Although it is impossible to determine the exact effects of LSD on brain tissue, some researchers report that people who use LSD often experience permanent cerebral deficits. EEGs, which are recordings of brain electrical activity, have shown abnormal patterns in some LSD users. However, statistical studies are required to determine if these abnormalities are permanent. If this is the case, these seeds could be useful for LSD recreation. For the most accurate information, it is recommended to buy LSD seeds from trusted sources.
LSD medical Effects
The effects of LSD on humans and animals vary, but there are some similarities between the drug and LSD seeds. Both produce strong feelings of vasoconstriction, though the intensity varies widely. Some people experience pain in their joints or limbs. Although LSA is predominantly sedating, it can become stimulating or energetic in certain situations. It is most relaxing when consumed in a relaxed environment. In addition, there are a variety of side effects associated with LSD seeds, and a single dose may have a mixed effect on users.
One of the earliest reports of LSD damage to chromosomes occurred in 1967, when Dr. Marion Cohen discovered that it affects the DNA of cells. The chromosomes are the building blocks of life, containing the chemical composition of genetic materials. Damage to chromosomes can result in abnormalities in fetuses and unborn children. However, the scientific community still does not fully understand how LSD affects chromosomes in humans.
One of the most well-known benefits of LSD cannabis seeds is its ability to relax and relieve pain. This cannabis strain has a balanced genetic makeup, which allows it to affect the mind and body at once. The high is accompanied by a mild hallucinatory experience, and users report feeling rejuvenated and relaxed. LSD cannabis seeds have anti-inflammatory properties and are beneficial for both medical and recreational use. The cannabis plants grown from these seeds can reduce anxiety and depression. Additionally, the effects of LSD cannabis seeds help patients stay present in the moment.
LSD THC levels
LSD is a hybrid between Skunk #1 and Mazar 1 Sharif, both indicas. It has a THC level of between 20 and 24 percent and is equally effective indoors and outdoors. LSD produces high yields both indoors and outdoors, although it is susceptible to mold if grown outdoors. LSD THC levels: How high is too high? To understand how high, check the packaging of your cannabis.
LSD is an extremely potent strain that may lead to mental ruts in inexperienced users. It begins with a cerebral high, allowing the user to relax, and then transitions to a heavy indica high, reducing mobility and causing couch lock. Inexperienced users may find themselves mentally confused for days and unable to function in a normal manner. If you've never tried it, you'll be surprised by how potent it is.
LSD is a potent, long-lasting cannabis strain with potent THC levels of 20 to 24 percent. This high is euphoric and uplifting and may help you deal with chronic pain and phobias. It is also good for people who suffer from chronic conditions, such as insomnia, and if you're looking for a way to relax and improve your mood. It's not for everyone, however, so it's wise to talk to a doctor before trying it.
LSD CBD levels
LSD cannabis seeds contain a high concentration of CBD. It is a cult favorite because of its powerful high and various medical benefits. LSD plants grow about 100cm tall and yield two ounces of buds per square meter. They are also resistant to disease and pests. Indoors, LSD plants yield about 21 ounces per square meter. They can be grown indoors and outdoors. They require a temperature of 65 to 80 degrees Fahrenheit and protection from rain.
This highly potent strain produces a high concentration of CBD and THC. It produces a happy, euphoric high that is great for relaxation and relieving stress. However, it's important to be aware that LSD can lead to a couch lock or alternate reality. If you're worried that you're too high or too low, it might not be for you. For these reasons, LSD is best suited for those looking to reduce anxiety.
LSD has been used for centuries for its medicinal benefits. It provides relief for a variety of conditions and can even help patients with chronic pain. Its high CBD levels can help treat a variety of ailments. The high concentration of CBD in LSD cannabis seeds makes it an ideal therapeutic choice for patients who want the benefits of a high CBD content without the high THC content. In addition to treating chronic pain, LSD can help patients deal with stress and anxiety.
Experiencing The LSD strain
When you are looking for a strain that gets you incredibly high, try the LSD. This strain contains about 20 to twenty-four percent THC and as little as 1% CBD. The high that this strain offers is euphoric and relaxing, but not sedating. The high feels like it wraps around your head. It is a great strain for creative types who want to elevate their mood and get into the zone.
The LSD strain was first bred by Barneys Farm, and it has a genetic lineage that includes Skunk #1 and Mazar-I-Sharif. This strain produces dense, curved buds and is highly resistant to mold. It has a skunky flavor, but also hints of citrus and lemon. It leaves a sweet-sour aftertaste. Growing the LSD strain is one of the easiest marijuana strains because it is naturally resistant to mold and is easy to grow.
The LSD cannabis strain is a powerful Indica strain with a distinct flavor. It has a pungent aroma that evokes skunk but is also slightly sweet. Its flavor is sweet and pungent, with citrus undertones. Its aroma has a citrus-like tang, which lingers after you've smoked it. A few users have noted that this strain has helped them with a long list of ailments.
Final thoughts on LSD seeds
LSD autoflower seeds are a great choice for cannabis growers who are seeking to grow an all-in-one strain that can be used all year round. These seeds are naturally disease resistant and have long trichomes that make them highly tolerant to almost any medium. Despite their name, LSD seeds are not for the faint of heart, and they are best grown indoors or in low-light conditions, as they can cause dreadful side effects to newcomers.
LSD cannabis seeds are sold in packs of five or ten seeds. The autoflowering LSD plant will reach a height of 90 to 120 cm, and it will take between sixty-six and seventy days to grow its full life cycle. You can grow LSD seeds outdoors, indoors, or in a greenhouse. This strain is resistant to cold temperatures, so growers who are concerned about germination may want to purchase feminized varieties.
LSD has a psychedelic charm, with subtle visual hallucinations and a distorted sense of time. The high can last for hours, and is best enjoyed with mellow music, a visually fascinating movie, or a nature walk. The psychedelic effects of LSD seeds can also be amplified by other substances, like alcohol. The resulting high may not be the same as what you experienced with other psychedelics, but it's likely to be as potent as the experience of smoking them.
LSD cannabis seeds are easy to grow. The autoflower version of LSD seeds doesn't need special care. It requires minimal maintenance, and you can grow it indoors or outdoors. They can grow indoors or outdoors, but they need warm and dry conditions. If you're a beginner, however, LSD cannabis seeds may not be the best choice. They can be a bit risky and are not recommended for beginners.
Similar to LSD feminized seeds
These LSD feminized seeds produce densely packed buds and a heady aroma. Their Skunk lineage makes them particularly powerful, and their aroma is a piney, musky mix that's both sweet and intoxicating. These seeds can cause some side effects, including dizziness, nausea, and even panic attacks. Here are some common side effects:
LSD is a popular indica cross between the Mazar sharif strain and the Skunk #1 variety. The buds of LSD feminized cannabis produce a musky, earthy aroma. They produce a high of THC and CBD, and the effect is psychedelic. It's an indica strain, so it produces a heavy, couch-bound effect. A good strain to try for beginners.
LSD feminized seeds produce plants with an average height of around 2 feet. They tend to grow laterally. To make the plant more manageable, trim its lower fan leaves often. Trimming these leaves will help light penetrate the budding flower buds. They produce a pronounced smell, but the weed plant won't reach over two feet. Regardless of the size, LSD feminized seeds can produce a large yield.
LSD feminized seeds are easy to grow and hold natural resistance to disease. Grow them outdoors or indoors, and they'll be fine. LSD feminized seeds are beneficial for medicinal purposes. High levels of THC and CBD can help with migraines, stress, and other common aches and pains. They can also help people relax, release tension, and even fall asleep. They also pair well with artistic works.
Best time to use LSD strain
The best time to use LSD is when you're feeling upbeat and relaxed. The euphoric, body-heavy high from LSD will leave you feeling relaxed, euphoric, and stuck in the moment. This strain is not for beginners, as the high is strong, and you may experience a feeling of stuckness or fatigue. LSD should be used with care and caution, and you should only try it after you've used other strains or have some experience with medical marijuana.
First-time users may want to experiment with half a tab, as people often suggest doing so to experience the effects. After two to three hours, you can take more if you wish. The acid is unregulated, so some blotter papers may not be evenly distributed on the tabs. After experimenting with the drug, Marvin recommends that you start small and slowly work your way up to higher doses.
The LSD smells and tastes similar to its effects. It smells and tastes pungent and hashy, with a sweet, bubblegum note in the background. Its appearance is a classic indica, with conical buds that are thin and resistant to humidity. The trichomes on the leaves of LSD are small and hard to discern. Lastly, LSD's pistils are tiny and sensitive to excess humidity.
The LSD strain can be grown indoors or outdoors. This variety is not sensitive to heat or cold and is usually ready for harvest in late September. It takes nine to ten weeks to flower. It should be grown in a climate of 65 to 80 degrees Fahrenheit, sheltered from rain and protected from direct sunlight. A few plants may experience bud rot, so harvesting is recommended in early September. The LSD plant is easy to grow, but it does need to be pruned often.
It's important to understand that this is a common myth, and many people believe LSD has dangerous effects. This is largely based on inaccurate information spread on the dark web. However, despite the widespread misinformation, LSD is a very safe chemical. In fact, experts have stated that LSD is very safe. Despite the fear, LSD is a highly potent psychedelic, and its effects are often not harmful.
Where to buy LSD seeds
If you're wondering where to buy LSD seeds, you've come to the right place. This high-yielding, disease-resistant strain has great potential for medicinal use. Not only does it produce high-grade flowers, but it also is easy to grow indoors or outdoors. In addition, LSD seeds are feminized, meaning that they will produce female plants that will produce many ounces of top-shelf product.
LSD feminized seeds produce a pungent odor, so if you're trying to grow discreetly, you'll need to use an odor filter. LSD plants can grow in soil, but soil can lead to mold if the humidity is too high. To prevent this from happening, use an organic fertilizer to supplement the soil with essential nutrients. Using an odor filter will keep your indoor garden smelling pleasantly fresh and not like a gas station.
LSD marijuana seeds are feminized. The buds produced by LSD seeds have a musky aroma. This is a result of successful cross-breeding and contain many of the traits of both parents. LSD is a fast-flowering hybrid strain with impressive flavours and effects. The seeds contain 20% THC. They are a great way to get the potent effects of LSD cannabis.
LSD cannabis seeds are easy to grow and can produce award-winning buds. High concentrations of THC and CBD make this strain great for medicinal use. It's also great for relieving stress, anxiety, and fluctuating thoughts. The high it produces is extremely relaxing. Its musky aroma and earthy chestnut flavour makes it perfect for medicinal use. If you're looking for a high-quality strain, LSD may be the way to go.
LSD feminized cannabis seeds are easy to grow and adapt well to all growing methods. As a result, LSD is an excellent strain for novices. LSD feminized seeds are easy to grow, yielding 500 grams per square meter or more. Outdoor harvest occurs in the first half of October. The LSD strains are also resistant to pests and diseases. You can even grow LSD indoors!