Product Information
Growing White Widow seeds
Growing White Widow seeds is easy and can be done indoors or outdoors. This strain is very easy to grow, has a high THC and CBD content, and produces big, dense plants. It needs adequate light and nutrients to grow properly, and it matures within a few weeks. Depending on the size of your indoor garden, you can harvest the flowers within 8 weeks or ten weeks.
White Widow is a feminized marijuana seed that produces high THC cultivars. The white flowers produce an earthy and sweet aroma that is a mix of terpenes. These terpenes are responsible for the sweet, floral, and spice-scented taste of the flowers.
Growing White Widow seeds is easy and produces a large yield. Plants should be grown in a sunny, warm place with a Mediterranean climate. The plant will need to be watered when it needs it. Be sure to monitor the growth of your plants to avoid overwatering or mold.
White Widow feminized seeds are one of the most popular marijuana strains among beginners. They are easy to grow and boast a high THC content of 25%. Growing White Widow seeds is simple and safe, and feminized seeds will give you a high yield without the danger of getting pregnant.
Key Points
Genetics of White Widow seeds come from South American Sativa and South Indian Indica
Phenotype: Faster flowering and more branchy compact structure
Indoor Yield: 1.5 oz/ft2 (450 g/m2)
Outdoor Yield: 25 oz (700 gr) per plant
THC levels go up to 19%
CBD levels go up to 1%
Flowering time: From 7 to 9 weeks
Height: Medium
Climate: Mild
Medical benefits: PTSD, stress, depression, and anxiety. It improves appetite and easier sleep inducing
Side effects: Paranoia, dry mouth and eyes
Our White Widow seeds are feminized
Flowering time for White Widow cannabis strain
White Widow is a potent strain that has a pleasant skunky smell and taste. It has undertones of earth, spice, and sandalwood. It is also very resinous. This cannabis strain is sold legally in Canada under various brands, including 7Acres, Canaca, and Nebula.
The White Widow cannabis strain needs eight to nine weeks to flower. It produces large, dense buds and big yields. Indoors, a White Widow plant can yield up to 16 oz. per m2 while outdoor crops can reach up to 25 oz. per plant. For best results, grow your White Widow cannabis plant in a warm Mediterranean climate.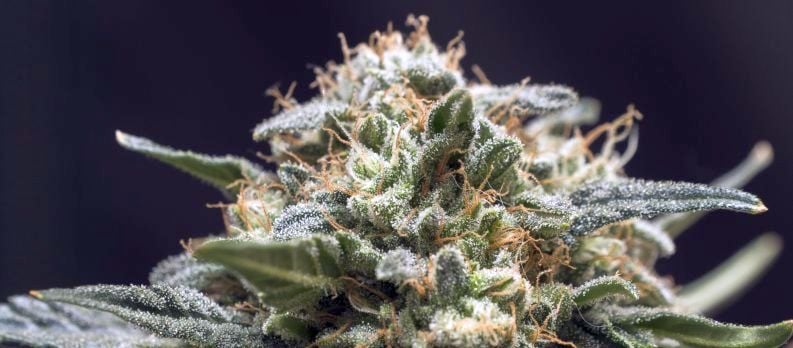 White Widow cannabis plants begin producing trichomes during their fifth week. In the ninth week, buds will be dense, resinous, and ready to harvest. It is important to feed the autoflowers only nutrients that will promote blooming. Also, control the environment throughout the entire growth cycle, especially during the time when buds are forming. An environment that is too hot or too dry can lead to mold and bugs.
The White Widow cannabis strain takes eight to 10 weeks to finish flowering. It is a great strain for first-time growers and beginners alike. It can even grow in small spaces and is very easy to care for.
Yield for White Widow marijuana strain
Yield for White Widow marijuana strain is a medium-sized cannabis plant that reaches a height of about 100-125cm and produces thick, resinous buds. Its flowering time is about 60-65 days and the plant can yield between 500g and 600g per plant. It performs well in milder climates and can be grown indoors or outdoors. In northern climates, the plant is most productive at the end of October.
White Widow grows well indoors and outdoors, and will produce abundant buds if you follow some growing tips. For optimal results, keep the temperature at around 20oC, and keep the humidity below 28oC. As with any marijuana strain, the yield for White Widow will vary with environmental conditions, genetic variation, and growing methods.
A screened grow room will allow your plants to grow more quickly. This will help them to produce more colas. You can remove the screen when the plants outgrow the mesh and their branches have started to protrude. Then, re-pot them, as this will encourage healthier stems and roots.
The White Widow marijuana strain produces large, resinous buds throughout the plant's long side branches and main cola. These buds contain 20% THC and are pungent and earthy. However, you should be aware of the high trichome production that occurs during harvest.
Growing White Widow seeds Indoor
If you are interested in growing your own White Widow indoors, there are a few things you must know. First, you must make sure that your seeds are feminized, otherwise you'll have trouble growing them successfully. Also, make sure to plant at least five seeds per pot. After that, you need to sow your seeds in a high-quality soil mix. It can also help if you add some bat guano to the soil mix.
To grow White Widow seeds indoors, you can either use the SCROG method or the SOG method. The SCROG method limits the vegetation time to 60/40 and helps your plants develop strong stems and roots. This method is ideal for growing original White Widow and will help you reap maximum yields.
When growing White Widow indoors, it is imperative to maintain proper humidity levels. The White Widow strain thrives at 60 to 70 percent relative humidity during its vegetative stage and 40-50 percent during flowering. A good ventilation system is also a must. You should also ensure that your White Widow seeds are protected from pests, which can harm your plants.
During the vegetative stage, White Widow seeds require about eight weeks of light. After that time, they should be moved to larger pots and placed in a well-lit room. Make sure that the light doesn't directly hit the plant or it could burn its tips.
Growing White Widow seeds Outdoor
Growing White Widow seeds outdoors is not as difficult as you might think, provided you've got a good soil and the right climate. If grown properly, the plants will produce large, dense, resinous buds in about nine weeks. The White Widow strain is a heavy yielder, and can produce around 500 grams per square meter indoors.
White Widow grows well in the soil or hydroponic system. It prefers temperatures between 70 to 80 degrees Fahrenheit. A good tip for growing White Widow is to top it regularly to promote an abundant yield. By thinning the plant, you'll help it absorb light and nutrients, and it will also improve its yield.
Growing White Widow seeds outdoors requires the correct soil, light, and temperature conditions. A 3-1-3 ratio of nitrogen, potassium, and phosphorus is recommended for optimal growth during the early stages of the plant's life cycle. Higher amounts of potassium and phosphorus are required for flowering. Growing White Widow seeds indoors can be a challenge, as the plants are susceptible to mold and mildew. In addition, White Widow plants are susceptible to root rot. Proper watering is essential to prevent root rot.
Once sown, White Widow will start sprouting within 10 to 14 weeks. For first-time growers, autoflower seeds are the best option. These tiny plants will mature in ten to fourteen weeks and are ready for harvesting indoors or in hydroponic systems. To grow these seeds outdoors, plant them in a moist, warm, and well-drained soil with a fertilizer.
Optimal Climate For White Widow seeds
If you're considering growing White Widow seeds, it's important to consider the climate of your growing space. The White Widow is a plant that prefers a drier climate, though it is adaptable to more temperate climates. It is particularly vulnerable to high humidity, which can cause bud rot and mold. In addition, this plant is very fussy in terms of feed and climate, so you need to pay attention to these factors when growing this strain.
Indoor or outdoor cultivation is possible with White Widow seeds, though it performs better in a greenhouse. Although this marijuana strain can grow well indoors, the best conditions are those in a Mediterranean climate. A nutrient-rich soil will improve plant health. A water-rich medium will also help accelerate growth and increase yield potential.
Optimal temperature for growing White Widow seeds should be at least eighteen degrees Fahrenheit. In addition to the climate, White Widow should be exposed to at least eight hours of light per day. It's important to rotate pots once the plants reach the vegetative stage. This will help the plants grow a thicker stem and root system. Light should be placed low so as not to burn the plant's tips.
The White Widow cannabis plant should be exposed to cooler temperatures in the evening. This will help the buds draw more color and increase terpene production. The plant's flowering period lasts for eight to nine weeks. During this time, the White Widow cannabis plant can produce high-quality buds with huge yields. A typical indoor grow of White Widow can yield up to 16 oz./m2 and as much as twenty to twenty-five ounces per plant in the outdoors.
White Widow seeds genetics
Known for its high resin production, White Widow is a hybrid that displays a high level of vigour in the grow room. In addition, it has a remarkably consistent flowering period and is easy to grow. Once mature, buds from this strain will be coated with a thick layer of resin.
The White Widow strain was first created in the Netherlands by Shantibaba in 1994. This South Indian hybrid was selectively bred for the highest levels of resin production. In 1994, he founded Green House Seeds with Arjan Roskam, who would later go on to introduce the hybrid to the world. The two eventually discovered the White Widow genetics and began breeding them.
While White Widow was originally bred for indoor cultivation, it can also be grown outdoors in the temperate zones. It grows to between two and three feet in height and yields up to 800-900 grams per plant. Using soil as a medium for cultivation, White Widow is perfect for SOG and ScrOG. In addition to that, it is easy to take cuttings of this strain and grow them indoors.
White Widow is a powerful strain that produces a dense coating of resin on its buds. It has a reputation for being one of the strongest strains in the world. It has been used as breeding material to improve other weed strains and won the 1995 High Times Cannabis Cup.
White Widow seeds origin
The original White Widow was bred by Shantibaba. He later left Green House Seeds because of conflicts with Arjan and took the White Widow genetics with him. Shantibaba later teamed up with Howard Marks and Nevil Schoenmakers to start their own seed bank. Ingemar, another famous breeder in the south of Holland, claims to have accidentally discovered the seeds.
Despite the name change, White Widow has been a popular strain for several years. Its founder, Shantibaba, decided to rename it to Black Widow to differentiate it from other White Widow strains. Commercial growers tend to choose the indica phenotype because of its faster flowering and compact structure.
Since the strain's discovery, White Widow has garnered a large following. Cannabis enthusiasts from all over the world prize it for its potency and high quality. In addition, its powerful genetics have spawned countless new varieties. These strains have been marketed by several seed banks around the world.
While thousands of marijuana cultivars have emerged over the years, White Widow remains one of the most popular and well-recognized. Its flavor and high THC level are unparalleled, and it's easy to cultivate a White Widow plant from seed.
Terpene profile
White Widow Seeds are a variety of medical cannabis that have a high terpene profile. These compounds have been shown to have mood-enhancing and sedative effects. These compounds have a citrus or peppery aroma and can help relieve stress and pain. In addition, they have a high THC content.
White Widow seeds have been around for decades, and the strain is now offered by reputable seedbanks. This strain is feminized, and grows to around one to two meters indoors and two to three meters outdoors. The plant is able to tolerate low temperatures, but is better suited to warmer climates. It will produce 450-500 grams per square meter when grown under a 600W light, or about 550-600 grams per plant. It is highly tolerant of many types of pests and pathogens.
This strain has an incredible aroma. When crushed, it emits an incense-like scent. The terpenes in this strain enhance the cannabinoid profile, resulting in a more powerful physical and mental effect. Some terpenes in White Widow include pinene, myrcene, and caryophylène.
Flavors
White Widow seeds have a distinct taste, with a sweet, earthy scent and pine undertones. This cannabis strain is best enjoyed in vaporizers. It can be grown in either a Feminized or Automatic form. It has a unique aroma that can fill a room in minutes.
White Widow cannabis seeds have an almost-white appearance and a full-coverage coating of resin. They provide a relaxing high and a euphoric high. Despite its potency, they are not for novice smokers. The flavor is more intense than most cannabis strains.
White Widow seeds have become incredibly popular and are being sold worldwide. Many seed companies are offering these plants, and the strain is now available in feminized versions as well. These feminized varieties are a great way to try out the unique White Widow strain. If you want to get a high-quality, reliable plant, these are the seeds to buy.
White Widow is a hybrid strain that contains several landrace strains. It is a cross between a South Indian sativa and a Brazilian indica. It contains a complex blend of terpenes, including myrcene, caryophyllene, and limonene. These compounds have anti-inflammatory, antimicrobial, and relaxing properties.
Aroma
The Aroma of White Widow Seeds is a calming and relaxing experience. It contains an average of 20 percent THC and has a very sweet, citrus aroma. This strain has a relaxing, uplifting effect and is generally recommended for evening use. Its sativa genetics mean that it is not a diva in the grow room and is a good choice for those who want to try out a different strain.
The White Widow has an aroma that reminds some people of tropical fruits, sandalwood, and herbs and spices. The flavor, however, is less enticing as the sweetness of the smoke quickly drowns out the flavors. Some users report that the White Widow aroma lingers long after they've finished smoking. In addition to its unique scent, White Widow is also known for its smooth and enjoyable smoke.
White Widow cannabis seeds are very popular with medical marijuana patients. They help patients deal with stress, anxiety, and depression. In addition, they're credited with treating multiple sclerosis, seizures, and migraines. It's also helpful for insomnia.
Taste
The White Widow is one of the best known strains of cannabis. This autoflowering variety has high THC levels and offers a strong sedative high. It also has low CBD levels, containing less than 2% after curing. Its flavor is sweet and sour, with notes of citrus and floral notes. This strain grows fast and produces large, dense buds covered in crystals.
White Widow was first introduced in the 90s, and its seeds have been spread all over the world. It is so popular that virtually every seed company has their own strain of White Widow. Royal Queen Seeds, for example, offers the White Widow as a feminized strain. This variety is perfect for indoor and outdoor growers looking for an all-around good taste and aroma.
White Widow seeds are a great option for advanced growers because of their high THC content. This strain is known for promoting creativity and reducing stress. Its high THC content reaches 19%, and it induces a long-lasting, relaxing high. Its aroma reminds smokers of an ancient tropical forest after a rainstorm.
White Widow parents
There are many different strains of cannabis, but the White Widow is one of the most popular. It was first bred by Shantibaba, who later left Green House Seeds due to conflicts with Arjan. He took the White Widow genetics with him. Shantibaba and his associates later founded Mr. Nice Seeds. This company went on to sell the seeds produced from the original White Widow parents.
White Widow genetics are well known for their high potency and ease of growth. They're perfect for beginner growers or people looking to start a breeding program. Its high flower density, high resin, and resistance to fungi and mold makes it a good choice for growing indoors. White Widow genetics are widely available in seed banks.
The White Widow strain is best cultivated indoors. It grows a short height (less than a meter), and has an eight to ten-week flowering period. It's usually ready for harvest after eight weeks, though you can wait a week or two longer to allow it to push more trichomes to maturity and develop a white haze.
South American Sativa
South American Sativa Seeds are an excellent choice if you're looking for a strain that's both powerful and flavorful. These sativas prefer humid conditions, so they're great for growing indoors or outdoors. They grow very tall, and may require some trimming indoors. However, these plants tend to produce long-lasting buds and flowers with a pleasant aroma.
You can find South American sativa seeds in online stores, like Gea Seeds. These companies deal directly with grow shops and end users, which means they're not burdened with middlemen who may have high prices. They also have a presence in Colombia, a country with a long history in cannabinoid extraction and production. Although the company was founded a year ago, it already has a great reputation for providing quality seeds.
The climate in South America is ideal for growing high-quality cannabis. From tropical islands to coastal regions, you can expect to have perfect results from germination to harvest. Here are some guidelines for growing cannabis in South America:—[…] Once you've chosen the right seeds for your climate — and have a plan – you can begin planting.
South American sativa strains offer a long-lasting, uplifting high, and calming effects. Authentic South American marijuana is not a single strain, but a mixture of landrace strains that have evolved naturally in their geographical location.
South Indian Indica
The South Indian Indica is a large category that includes both hybrid varieties and native landraces. The latter are very difficult to find in their original form, but are widely used by breeders to create their hybrids. They are also very resistant to diseases, mold, and pests. These qualities make them an ideal choice for indoor growers, but they are difficult to find in their native form.
There are several indica varieties available today, but most cannabis connoisseurs don't pay much attention to pure landrace varieties. If you're looking for a pure landrace strain for your emergency stash, consider South Indian Indica. It has a sweet, peppery flavor, with a hint of black pepper on the exhale. This cannabis strain also has a medium THC level of 10-12%, making it an excellent choice for those seeking pain relief.
South Indian Indica seeds can be purchased from Seedsbay. This online store lists many seedshops and offers comprehensive information on each variety. The website also allows users to compare prices and shop for the best deal on the South Indian Indica strain. Just be aware that the specifications of these varieties vary from seedbank to seedbank.
South Indian Indicas are also an excellent choice for novice growers. The South Indian strain is relatively easy to grow. It is easier to find than other strains, and you can often get it as clippings from mature plants, which is a more cost-effective option than seeds. The THC content of South Indian indica seeds is typically around 15%, which is a moderate amount, and makes it ideal for those with a low tolerance or don't smoke regularly.
White Widow strain Effects
The White Widow strain is a hybrid sativa/indica strain that's gained international popularity. Its name suggests that it is a 60:40 sativa to indica hybrid that causes a cognitive high. The relaxing effect is great for easing stress and depression, and it makes you feel more social. It also works to help eliminate aches and pains.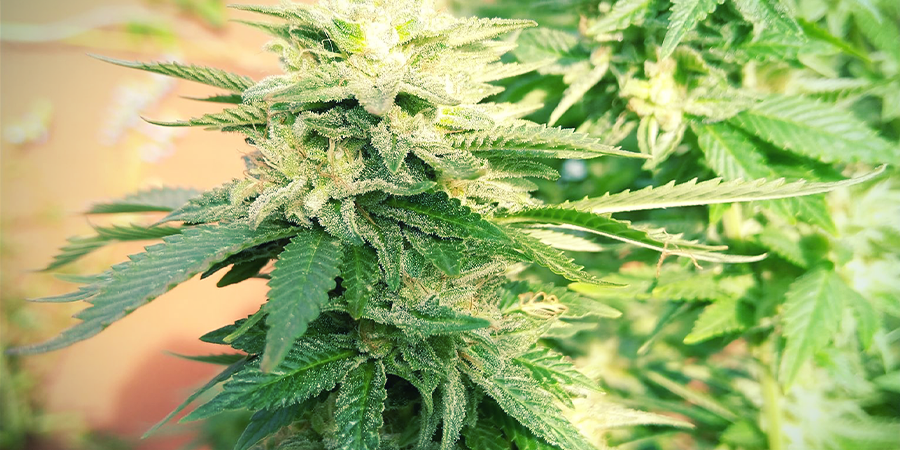 White Widow's buds are white with a frosty white coating. The trichomes are dense and covered in a diamond-like coating. The resulting smoke is smooth and full-bodied with a fruity or citrus aftertaste. It is a versatile strain, producing good yields in hydroponics and ScrOG.
The White Widow strain produces a high that makes you feel refreshed. It also leaves you with a heightened sense of creativity. Users may also feel sharper focus and find that even mundane tasks seem fun and exciting. White Widow is an excellent choice for creative thinkers and social types, as it can inspire conversation. It does not make users feel dizzy or lazy, and its effects last for six to 12 hours.
The White Widow strain can also lead to dry mouth. To prevent this, make sure to drink plenty of water. Some users have also reported experiencing dry eyes, which can be treated with inexpensive eye drops. As with any cannabis product, responsible use will help you avoid unwanted side effects and maximize the benefits of the White Widow strain.
White Widow recreation Effects
The White Widow is a popular recreational cannabis strain that creates a cerebral high and a high-energy body state. While the effects are not as strong as an indica, they can still be highly stimulating. Some people say it can improve their mood, increase their energy levels, and help with stress, insomnia, and depression. Its effects are not limited to marijuana users, though, and can help people with all types of conditions.
The White Widow has a citrus-like aroma that is attributed to its high terpene content. Its buds contain a sweet, fruity flavor with a hint of pepper. Many connoisseurs claim that the flavor and aroma of White Widow marijuana are pleasant and make it a popular choice for a wide range of recreational uses.
The White Widow marijuana strain was developed in the Netherlands and has a high THC and resin content. The White Widow has been awarded many awards since its creation, including the High Times Cannabis Cup. It is recommended to start slowly and increase your dose gradually, to get the full benefits of this marijuana strain. If you're a novice, it's best to stick to a lower-THC version of the strain and work your way up to a higher one.
White Widow seeds are very easy to grow and offer big yields. The White Widow has high THC levels, and the high-THC content helps people with anxiety and depression. It is one of the most popular recreational strains in the world. However, the benefits of White Widow seeds are far more extensive than just the recreational high that it can provide.
White Widow medical Effects
The White Widow cannabis seed is a pure hybrid strain that originates from a cross of a Brazilian sativa landrace strain and a South Indian indica variant. This strain produces a potent high and is primarily used recreationally. However, it also has a host of medical benefits.
The White Widow has a high CBD content, making it an excellent medicinal strain for treating many chronic aches and pains. It also has a medium THC content. This strain does very well in the Sea of Green growing technique. It can grow up to 25-30 plants per square metre, and it forms a dense, uniform green surface. The buds of the White Widow have a sweet and acidic scent.
White Widow cannabis is effective in treating pain and anxiety. It can also treat psychiatric conditions, including PTSD and depression. It can also be used to treat nausea and inflammation. In addition, it is said to help combat the symptoms of chronic fatigue syndrome. This strain is also an excellent remedy for neuropathic pain.
White Widow marijuana is very popular among experienced and recreational users. Adverse effects of this strain are rare. Common side effects include dry mouth and eyes, and only a few people have reported a severe adverse reaction. Headaches and dizziness have also been reported, but only rarely.
White Widow THC levels
When it comes to marijuana seeds, White Widow is one of the most popular strains, due to its compact, full buds that are covered with crystal resin. It grows quickly, and the yield of the plant is impressive. It only takes 60 days to flower, which is on the shorter end of the growing period. Normally, cannabis plants need three to five months to grow. This strain was developed by the Green House Seed Company in Amsterdam and is one of the company's most popular strains. Besides being a good yielder, White Widow is also easy to manicure and has a good 'calyx-to-leaf' ratio.
White Widow is an indica-dominant hybrid that produces a powerful head high. The resulting high is both a light feeling of relaxation and an intense mental buzz. It was first bred in Holland, and is the result of crossbreeding of indica and sativa strains. Its potency is high, and users enjoy its aroma.
The White Widow has spread around the world since the 1990s, and its seeds are available from reputable seed banks worldwide. This feminized strain grows to around one metre indoors and two meters outdoors. It is a robust plant, and can be grown even in colder climates. Its yield can be up to 450 grams per square meter, or about five to six kilograms per plant, depending on its genetics.
White Widow CBD levels
White Widow CBD cannabis seeds combine world-renowned genetics with CBD-rich cannabis. This is a great option for those seeking the medical benefits of cannabis but are wary of the psychoactive high that comes from high THC levels. With a 1:1 CBD to THC ratio, White Widow CBD seeds retain the benefits of the mother strain while removing the psychoactive effects.
The CBD White Widow feminized seeds sprout after germination and will remain in the vegetation phase for six weeks. White Widow CBD autos grow best under an 18/6 light cycle. The flowering phase lasts eight to nine weeks. The plant needs plenty of food and light for it to grow into a strong plant. If the light cycle is correctly adjusted, the flowering time can be extended.
CBD White Widow is one of the best strains for first-time marijuana growers because it is easy to grow. It is also a beginner-friendly strain, with a compact frame and short inter-node spacing. It can also handle temperature drops. While growing, it is important to wear gloves.
CBD White Widow autoflower seeds produce large, dense buds. These buds are resinous and sticky, and the plants grow consistently. Autoflowering White Widow CBD seeds are ideal for indoor and outdoor growing. This plant will produce a high yield and is relatively low maintenance. It is also resistant to common pests and disease.
Experiencing The White Widow strain
White Widow is one of the most popular cannabis strains in the world. It is a hybrid with exquisite flavor that combines notes of spice, flowers, and bright citrus. It produces an upbeat mood and mild body relaxation. This strain is best enjoyed during the early morning. It is known for its medicinal properties.
It is effective in treating chronic pain, insomnia, and depression. It is also considered an aphrodisiac. In a Journal of Headache and Pain study, White Widow ranked as one of the best strains for relieving pain. The strain is also beneficial in treating illnesses like depression and bipolar disorder. Its effects last 1.5 to two hours.
It starts off with a sweet aroma and builds into a heavy cerebral buzz. It can cause coughing, but its effects are more mental than physical. Users may fall into a trance-like state with an increased sensitivity to the environment. White Widow is ideal for daytime use as it can help you get stuff done around the house and improve your mood.
It is a hybrid that has been in development for nearly six years. It is believed to be a result of cross-pollination of two South Indian sativa strains. It has an average THC level of 20 percent. It is an excellent choice for recreational users because it will give you the perfect combination of cerebral high and relaxing indica effects.
Final thoughts on White Widow seeds
The White Widow strain of cannabis first appeared in the Netherlands in the early 1990s. A cross between Indian and Brazilian sativa, White Widow is a powerful indica-dominant strain that provides both physical and social energy. However, the strain's history is somewhat mysterious and its creator remains unknown. Regardless of its origin, the high it offers is sure to have you feeling relaxed, creative, and energized.
White Widow is an excellent strain to grow indoors, but it can also do well outdoors. It can reach two meters tall and yield anywhere between 800 to 900 grams per plant. It's also great for ScrOG, SOG, and cuttings. In addition to being an excellent choice for outdoor cultivation, White Widow is also suitable for growing indoors in a climate with a warm climate.
White Widow is a hybrid, with a 60:40 Indica/sativa genetic ratio. The high from White Widow can leave you feeling energized, creative, and buzzy. It's an ideal cannabis strain for people looking for a balanced high that won't make you feel groggy or disconnected. This strain can even be helpful for pain relief, and will give you a talkative high that won't keep you up all night.
Growing White Widow seeds requires a high-quality growing medium with good drainage. Plants should receive at least 18 hours of light each day to grow optimally. The plant will outgrow its original pot, and you may need to move it to a larger pot in order to get a robust root system and thicker stems. The light should be focused low on the plant, so that the tips of the leaves aren't burned.
Growing White Widow seeds is a relatively easy process. The plant typically grows to a height of about 1 meter. The flowering period can take eight to ten weeks. After that, the plant should be ready to harvest. Waiting an extra week or two will allow the plant to push more trichomes to maturity and form a white haze.
White Widow is a potent hybrid cannabis strain. Its high THC content and resin content make it a popular choice for recreational and medicinal uses. The strain is resistant to disease and is suitable for indoor or outdoor cultivation. Although it is best suited for warm climates, White Widow can also be cultivated successfully in colder climates.
Similar to White Widow feminized seeds
If you're looking for a marijuana strain similar to White Widow feminized seeds, look no further. Homegrown is an American seed bank with a huge selection and discreet shipping across the U.S.A. While the two varieties are not identical, they are very similar and have similar flavor and potency.
The White Widow strain is a medium-sized strain that produces lush, resin-coated buds. It will flower for approximately eight to nine weeks and produce up to 500 grams per square meter. The White Widow strain is mold-resistant and thrives in indoor and outdoor environments. This strain can reach a height of 2 meters indoors, but can be grown outdoors as well.
White Widow cannabis seeds have a high THC content and are suitable for indoor and outdoor growing. Indoors, a White Widow plant can grow up to 6-9 plants per square meter. These plants produce copious amounts of buds and should be kept at an average temperature of 20-22 oC.
White Widow feminized seeds are available from most reputable seedbanks. The White Widow feminized strain will grow up to two meters and yield about 450-500 grams per plant. This strain is best suited to warmer climates. However, it also produces good results in northern European climates.
White Widow cannabis seeds are easy to grow and are extremely reliable when it comes to yield. However, they tend to grow bushy and require human assistance. Plants must be protected from harsh conditions, and plenty of light and nutrients should be available. You'll also need a support stick and care for the foliage of your White Widow cannabis plants.
White Widow marijuana seeds are photoperiod and depend on the light cycle to stimulate the flowering phase. For new growers, the best bet is to stick to a 16/8 light cycle, but more advanced growers can alter their growth cycle. Generally, a White Widow feminized seed can develop a taproot within 24 hours, but it can take up to five days for the plant to fully develop.
White Widow feminized seeds are an excellent choice if you're looking for a female marijuana strain that produces large, beautiful flowers. They're also great for indoor and outdoor cultivation. For home growers, you'll want to start with at least five feminized seeds. It's best to use a moist paper towel technique to germinate the seeds. Afterward, you should use a good quality soil mix. For added security, it's a good idea to incorporate bat guano in the soil. In addition to this, you can also place a thin layer of plastic between the soil and pot.
Best time to use White Widow strain
The White Widow strain is a white weed that produces a mellow, long-lasting high. Amongst the many advantages of using this sativa hybrid is its ability to reduce stress and fatigue. Its high THC content can reach as high as 19%, making it a great choice for advanced growers. Users will benefit from the relaxing and invigorating effects of White Widow, which also enhances creativity and stimulates the senses.
When growing White Widow, the growing medium should be well-draining. It can be watered every two to three days, but it's best to cut back on fertilizer and other nutrients around two weeks before harvest. If you can reduce the amount of nutrients that you feed your plants, they should perform better. White Widow also does better with slightly higher pH levels.
White Widow has a rich, resinous coating on its buds, and is a popular strain around the world. Its uplifting and relaxing effects have made it a popular choice with connoisseurs. Its sweet, tangy aroma and potent effects have left many in awe.
The White Widow strain has a pleasant aroma, with notes of tropical fruit, pine, and spice. It also has an earthy flavor with an aftertaste that is similar to sugar. This strain is a joy to grow and to smoke. Its calming effects have made it an easy choice for patients suffering from stress and anxiety.
This strain is suitable for both indoor and outdoor use. It has a natural resistance to pests and mould, making it an ideal choice for growers in colder climates. Indoor growers should expect eight to 10 weeks of flowering. Outdoor growers can begin harvesting around mid-September or early October.
The White Widow is an easy to grow strain, which is great for beginners. It grows quickly in backyards and closets, and it produces decent weed with a THC content of twenty-to-25 percent. It can also be grown in a hydroponic setup. The White Widow also does well indoors.
Where to buy White Widow seeds
White Widow seeds are highly sought after by growers and enthusiasts alike, as they produce a high-quality bud with minimal hassle. They also grow quickly and yield generously, with a short nine-week flowering period. However, where to buy White Widow seeds is a little tricky.
White Widow seeds are available in a variety of forms and qualities. Feminized forms, such as the White Widow Fem, are easy to grow. They have thick branches and stems that can support large colas. The buds are covered in crystal-like trichomes, making them very appetizing to consumers. In addition, they are easy to remove, thanks to their small leaves.
White Widow is suitable for indoor cultivation. This weed plant rarely grows higher than 1 meter. Depending on the cultivar, it can be harvested within eight to 10 weeks. Waiting a week or two longer will help the plant push more trichomes to maturity and create the characteristic white haze.
The White Widow cannabis strain is renowned for its resin production and cannabinoids. It has become a staple of many growers and extract makers. It won the High Times Cannabis Cup in 1995. Green House Seeds released regular and feminized seeds of this strain. The high from the White Widow strain is a very potent one that can make you feel deeply relaxed and zen.
When looking for White Widow seeds, you will find a large selection online. One of the best places to buy White Widow seeds is Homegrown. This American seed bank has a huge selection and discreet shipping across the U.S.A. You can even find feminized White Widow seeds on Homegrown.
The White Widow cannabis seed strain is a popular variety, thanks to its powerful and relaxing effects. Its feminized form is well-known for producing big plants with up to 22% THC. It is also a very easy plant to grow, so even the novice will be able to enjoy it.
White Widow can be grown both indoors and outdoors, and the plant can finish its indoor growth in eight weeks. It can even be grown in a cold climate. In a good indoor grow, it can produce up to 600g of buds per square meter. While this plant will yield higher in warmer climates, it also produces excellent results in northern European climates.