Product Information
Growing Tangie seeds
If you're ready to try your hand at growing your own cannabis plant, consider buying a few seeds of Tangie from the internet. This strain is full-flavored and dense, with a huge amount of THC crystals. It's also relatively easy to grow indoors, although you might need to provide some plant support to prevent it from wilting. It's also quite stinky, but odor eaters will keep the odor to a minimum. Feminized seeds are also available from companies such as Homegrown Cannabis Co., which will ensure you grow a female plant that is fruitful and will reward you with a significant yield.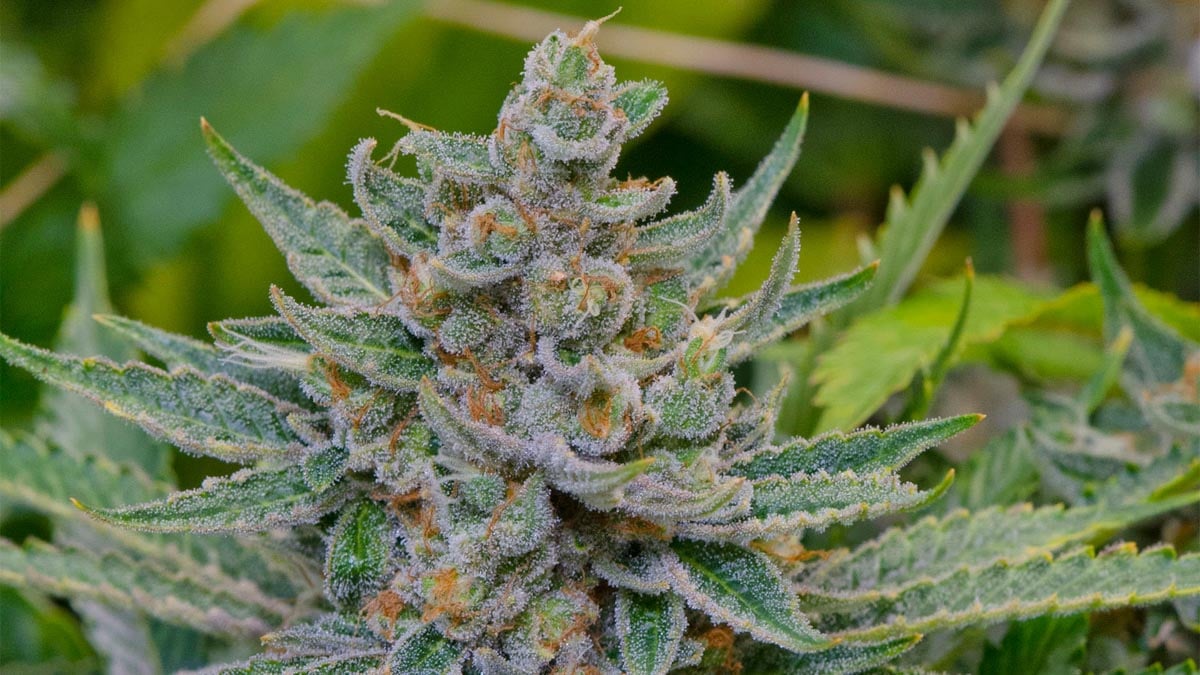 If you're new to cannabis cultivation, it may be best to start with a basic hybrid cannabis strain. Sour Tangie marijuana seeds are an excellent choice for beginners. These cannabis seeds will yield a crop of flowers that are high in THC. Growing Tangie cannabis seeds will be an enjoyable experience. Once you've got a taste for the smell, it will be easy to switch to feminized seeds for your next project.
One of the most popular strains of cannabis is the Tangie, which is a hybrid of California Orange and Skunk. It has a strong, citrus-like taste and smell, and an average yield of 500 to 700 grams per plant. This strain is a two-time winner of the Cannabis Cup. The plant grows medium-to-high, vigorously, and is covered with terpene-rich flowers. It can be grown indoors or outdoors.
Flowering time for Tangie cannabis strain
The high times cannabis cup-winning marijuana strain Tangie is a hybrid of California Orange and Skunk. Its flavour is reminiscent of citrus and energizes the user without haziness. The genetics of this strain come from a cross of California Orange and Skunk #1. Many cannabis strains have citrus-like characteristics, and it inspired several hybrids. Some of the most popular varieties include Agent Tangie OG.
The Tangie cannabis strain has a high-energy high and is best suited for daytime use. It is a popular medicinal and recreational strain that targets stress, fatigue, and mood disorders. Outdoors, Tangie plants can yield up to 18 ounces per plant. It also needs high phosphorus and potassium levels to produce the highest yield. The buds of this cannabis strain are light green and compact with orange pistils and frosty trichomes.
A tall, bushy plant, the Tangie marijuana strain grows to an average height of 50 inches. The plants produce small, bright orange flowers resembling ripe figs. It is a moderately difficult strain, flowering in 63 to 70 days. Plants that are grown indoors are often sickly, but can grow outdoors in warm climates. They can yield between fourteen and 18 ounces per square meter, and can even produce more than 18 ounces.
Yield for Tangie marijuana strain
The yield for Tangie marijuana seeds is high for a sativa-dominant hybrid. This variety grows tall and produces between 450 and 550 grams per square meter. However, it is not for beginners and should be grown outdoors as excessive wind and rain may break branches. The cannabis strain is a perfect choice for growers who are looking to maximize yields. The phenotype of Tangie was developed by geneticist John Crockett and released by DNA Genetics.
The Yield for Tangie marijuana strain is higher indoors than outdoors. It grows best in a warm Mediterranean-like climate, between 70 and 82degF. It needs a high-quality soil and plenty of sunlight to thrive. In nine to ten weeks, it will flower and produce up to 18 ounces of prime citrusy green. The yield for Tangie marijuana strain depends on the type of cultivation method you use.
The harvest for Tangie cannabis strain varies, but a few tips will help maximize your yield. The ideal time for harvesting Tangie is in late September or early October. It can produce 18 ounces or more per plant in outdoor gardens. To increase the yield, you should grow Tangie with high phosphorus and potassium levels. The buds of Tangie are light green and compact, with orange pistils and frosty trichomes.
Growing Tangie seeds Indoor
If you're a beginner and are looking for a way to grow cannabis, you might want to try the popular Sour Tangie strain. This high-yielding hybrid is a great option for beginners. It will grow tall and produce beautiful flowers, but it's also highly functional. For indoor cultivation, you'll need to prune the lowest-growing nodes so the plant can focus on producing flowers. Here's how to grow your own feminized Tangie seeds.
The perfect environment for this cannabis plant is a warm Mediterranean climate. However, it can grow successfully in northern regions as well. Avoid strong winds and excessive drizzle, as the latter will cause the leaves and stems to break off and mold. Tangie buds ripen in late September to early October. The flavor is a mix of tropical goodness and citrus flavors. If you have the space, the Tangie is a good choice.
When growing Tangie, you should make sure to use a healthy and diverse soil, with plenty of nutrients. A nutrient-rich soil will bring out the deep citrus flavor. It is important to keep the soil moist and clean to discourage pests and diseases. The blooms of the plant are perfectly shaped with fatty calyxes and vibrant pistils. This strain has won over 20 awards in two years.
Growing Tangie seeds Outdoor
The first step to growing Tangie cannabis seeds successfully is to choose a climate where it will grow well. Outdoors, this strain does best in a Mediterranean climate. It grows tall and produces heavy yields of compact buds covered with trichomes. Indoors, it can reach 125 cm in height. To keep the plant bushy, consider topping or trimming the plants. During the vegetative stage, the plant can grow enormously and should be topped to control its height.
A well-drained soil is vital to the success of Tangie. In addition to promoting bushy growth, a high moisture content will encourage high bud weights. Tangie seeds are easy to grow, but they require a little bit of expertise. Whether growing indoors or outdoors, make sure to water them regularly. The seeds will yield a crop ready to harvest by September. You can purchase Tangie seeds from Homegrown Cannabis Co. They come with sufficient plants for a year's supply.
The ideal growing conditions for the Tangie cannabis plant are Mediterranean-like climates with warm, dry days. Generally, the temperatures should range between 68 and 85 degrees Fahrenheit. A well-lit, spacious outdoor garden will be perfect. Indoor growing is difficult; you should avoid strong winds as they can break the branches. Keep in mind that the plant grows vertically. If you want to grow the Tangie cannabis plant in the greenhouse, it should be placed between nine to 10 weeks after seedlings have sprouted.
Optimal Climate For Tangie seeds
Growing Tangie cannabis seeds can be a simple task, provided you have the right environment and the right knowledge. This strain is tolerant of warmer temperatures and humidity than most cannabis varieties and requires a climate of about 68 to 85 degrees Fahrenheit. Growing it in an outdoor garden will provide the best results, but if you choose to grow it indoors, you should be aware of its vertical growth and use a carbon filter to maintain its optimal growth conditions.
When grown outdoors, the Tangie plant can reach a height of 750 grams per plant, allowing for incredible growth. Indoors, however, yields are modest, at around 500 to 600 grams per square meter. For indoor growing, use a high-quality soil and follow best growing practices to encourage a bushier appearance. Tangie plants respond well to SCROG and can be top-pruned to achieve a compact plant that allows light to reach the bud area.
When growing a Tangie cannabis plant, you should choose a warm and sunny area. While many cannabis cultivators prefer a greenhouse climate, this plant is also well-adapted to northern climates. While the plant can survive temperatures up to eighty degrees Fahrenheit, strong winds and high humidity will cause its branches to break and its foliage to get sprayed with mold. The Tangie flowering stage usually occurs between late September and early October. The plants are easy to grow and harvest once they reach about 8-9 weeks.
Tangie seeds genetics
The genetics of Tangie weed are tried-and-true, which makes it nearly bomb-proof, but you should still take some precautions to avoid infestation. Clean your garden and maintain optimal environmental conditions. The buds of the plant are dense, fragrant and infused with a citrus aroma. This strain has won over 20 awards in the past two years. Its hardy and reliable growth means you can rely on it for a great harvest.
The Cannabis variety Tangie has a terpene-rich structure and citrus flavor. Its citrus scent and taste make it an excellent choice for edibles. For example, cannabutter infused with Tangie seeds has a citrus flavor similar to that of Jaffa cakes. Genetics of Tangie seeds are easy to obtain. These seeds are available at DNA Genetics Seeds. A cannabis grower can expect a high THC content and a smooth, pleasant experience.
DNA Genetics developed the genetics of Tangie seeds, a cannabis variety with a high Sativa content. Its name comes from its origins, which were a cross between a Skunk and California orange. This cross brought out the unique taste of this hybrid and resulted in its strong aroma. The Tangie can grow outdoors or in a greenhouse, and it responds well to SOG and SCROG cultivation systems.
Tangie seeds origin
The DNA Genetics Private Reserve Bank created the Feminized Tangie seeds from a cross between Crocket's Salection and Clone Only. These hybrid seeds have California Orange and Skunk genetics and are at least 70% Sativa. The Feminized Tangie seeds can be grown in a greenhouse, in any medium and will respond well to FIM pruning. They are also suited to SCROG, a method of crop production that encourages the weed to produce large buds with little or no pruning.
The rise of Tangie began in the early 2000s, as a highly distinctive strain. It became an instant hit in California, especially among medical marijuana patients. Its citrus-like aroma and high THC content made it an especially popular daytime smoke. The founders of the Oni Seed Co., Nick and Vince Crockett, wanted to create a different tasting variety of cannabis than the popular Kush and was very successful. They decided to breed Cali Orange with legendary Skunk and the resulting plant became Tangie. It was so strong that it won a Cannabis Cup in 2011, and has become a staple in cannabis shop menus today.
Indoors, Tangie requires a good deal of vertical space and plenty of moisture. A good growing medium is soil or hydroponics. Tangie responds well to SCROG, which helps maintain a manageable plant size and allows light to reach the buds easily. The plants are ready for harvest in nine to ten weeks. If grown indoors, they are usually ready in September. This variety will reward the experienced grower with a massive yield.
Terpene profile
Tangie is a cannabis strain that is well-known for its citrus terpene profile. The main terpenes in Tangie are myrcene, humulene, limonene, and caryophyllene. All of these contribute to the citrus and earth notes that are so characteristic of Tangie. These terpenes also make the plant an excellent addition to any sativa lineup.
Tangerine Cookies is a hybrid created by crossing a cannabis variety with a Girl Scout cookie and a powerful strain such as Tangie. This cross has a high terpene profile of 5,1% and a delicious orange soda aroma. Tangerine Cookies is suitable for both outdoor and indoor growing systems. It has an excellent yield and terpene profile. Tangie Candie has a short flowering time of nine weeks and produces a high yield of up to 800g per plant.
The Terpene profile of Tangie is high in terpenes and can produce a strong, uplifting effect. Its high also boosts the energy level, making it a good choice for daytime use. This strain grows very tall, and can sometimes spurt during the night. However, this plant responds well to SCROG, a method of promoting lateral growth that will keep the plant at a manageable size so light can reach the buds. Detailed instructions for indoor growing are included in the user manual.
Flavors
If you're in the mood for a new flavor, try Tangie. This autoflowering cannabis strain's citrus heritage is evident in its intense orange citrus aromas, sweet taste, and brilliant flower appearance. Its high THC content and skunk-like aroma create an uplifting and creative high that fades slowly. Tangie also has a subtle skunk scent. The flavors of Tangie are tropical, citrus, and tangerine.
There are three distinct terpene profiles in the Tangie plant. The Sativa side creates a head high, while the Indica side induces body relaxation. Tangie has an excellent balance of both sativa and indica traits, so it's best grown in a nutrient-rich soil. It thrives both indoors and outdoors. It's best grown in soil because it produces the best buds.
The terpene content of Tangie marijuana is high at about 19 percent. The taste is zesty and floral. Some people describe the aroma as citrus, but this flavor is a result of the high in terpenes. Tangie seeds are perfect for anyone who loves to enjoy a high on the go. Among the most common tastes of Tangie weed are orange and tangerine. The buds of this strain also have a pine sap flavor, making it a good choice for those looking for a mild strain.
Aroma
The Aroma of Tangie Cannabis Seeds has a sweet, citrus aroma that is very uplifting. They come from Skunk and citrus parents and are compact with orangy hairs and frosty crystal trichomes. THC levels range from 19% to 22% and CBD is low at 0.1%. They produce a high that makes users feel energized and happy. If you are a medical marijuana patient, you should consider growing Tangie Strains.
This autoflowering cannabis variety is known for its sweet and intense orange citrus aroma. The aroma resembles that of a fresh orange, which is what the Buddha Seeds team wanted to achieve. The aroma is so strong, it invites you to squeeze it. You'll want to smoke a jar of it every morning! If you're looking for a cannabis strain that will give you a sweet, sour, or euphoric high, this strain is worth the try!
The Tangie strain's high-quality CBD content is great for people with ADD/ADHD. It can alleviate depression, anxiety, and social isolation, while still making you feel happy. Users will also notice a noticeable increase in their mood. They'll be able to talk to others without stress or feeling groggy. They'll be more optimistic, energized, and enthused. The high from this cannabis strain will help you tackle the day's tasks.
Taste
The Taste of Tangie is a strain of cannabis from the Buddha Seeds brand. This autoflowering variety offers intense orange citrus aromas and a brilliant flower appearance. The original goal of the Buddha Seeds team was to create a strain that was unique to the American taste of citrus. The aromas of this strain are so intense that you'll want to squeeze them! The taste of this strain is so delicious, you'll want to eat it for breakfast every day!
Crockett bred this strain in the Sierra Nevada mountains of Central California. It has a temperature range of 72-84 degrees Fahrenheit and needs about 40 percent moisture. The plant is a sativa-dominant, and grows fast – harvestable weed in nine to ten weeks if grown indoors. If you're growing outdoors, you can harvest this tangerine-scented weed after eight or nine weeks. Tangie seeds are easy to sprout, and they produce plants ready for harvest by September.
CBD is an increasingly popular type of cannabis. Tangie weed contains an estimated 15 to 20 percent CBD. The CBD version of the hybrid enables you to smoke less of the psychoactive component while still enjoying its delicious taste. CBD Tangie Feminized is a strain that amplifies the medicinal power of the Tangie, with its lower THC level and higher CBD content. When used as medicine, CBD can help you treat pain, mood disorders, appetite loss, and inflammation.
Tangie parents
One of the most popular marijuana strains is Tangie. It's a sativa-dominant hybrid with an impressive list of cannabis competition accolades. Tangie Regular is a special selection of the 1995 cannabis strain Tangerine Dream, a cross between a California Orange and Skunk hybrid plant. DNA Genetics has developed this hybrid strain after discovering the rediscovered Tangerine Dream. It grows tall during its vegetative growth and produces a heavy yield.
The genetics of Tangie come from Crocketts, who lived and worked on the mountains of the Sierra Nevada. During the height of prohibition, Crocketts tended tiny patches of cannabis for the sake of their seeds. These genetics were passed down through four generations. During the '70s, they worked the cannabis fields near Yosemite, collecting and breeding popular strains. Then, in the early '80s, the Crocketts began breeding seeds and releasing them as clones. They also created their own secret recipe, which became the famous Tangie.
The fame of Tangie reached its peak in 2014, but by then the hype had dwindled. Cannabis aficionados were fed up with the strain, so Harry Palms' attention turned to other genetics, such as Papaya. Nick from Oni Seed Co. saw something in this strain, and decided to cross it with Forum Cut Cookies to give it even more potency. Tangie F2 became a bestseller and won numerous contests.
California Orange
If you're looking for a fast-growing strain that will give you a big yield, California Orange may be the one for you. Its big orange flowers are covered in crystals that contrast with its reddish and orange pistils, providing a color spectacle that's impossible to ignore. Because it's so sticky and resinous, the buds of this plant tend to stick to your fingers, making it perfect for producing cannabis concentrates.
This strain grows well in warm temperatures and produces large yields, up to 350 grams per square metre. This strain is not as demanding as its original strain, but does need careful nurturing. Its XL (four hundred and fifty grams per square metre) flowers are dense and resinous, and it can grow to 2 meters high. Growing conditions are best in warm regions. If you live in the Mediterranean region, you can grow the California Orange Cannabis Seeds directly into the rock wool. It is recommended that you plant clones from the same mother plant to ensure that the plants are homogeneous.
Another classic strain is California Orange. These feminised cannabis seeds originated in the early 80s and are very resinous. They are a 50/50 hybrid of two sativa and one indica strain. Their aroma is citrus-based and can give you the coveted sweet-and-sour taste. The effect of the California Orange will leave you with a long-lasting cerebral high. It is recommended for those who want to grow a high-quality weed.
Skunk
If you are looking for a potent strain of cannabis, you may have heard of Skunk Seeds. If you have never grown these plants before, they are a great way to get your first taste of the infamous drug. Here are some reasons why you should try Skunk seeds. The aroma, taste, and high are all reminiscent of the original Skunk, and they are all very easy to grow. The seeds from this strain are also very affordable, so you'll be able to get a great deal of your money's worth.
Female Skunk has a delicious fruity flavor. It contains a high amount of healing terpenes. Known as a sativa-dominant hybrid, Female Skunk is a great choice for beginners. She's a powerful indica variety with a moderate THC level of around 12%. The strain's uplifting effects make it an excellent choice for evening use. It also has medicinal benefits that can alleviate symptoms of depression.
Skunk #1 is a heritage strain that combines the genetics of Afghan, Colombian, and Mexican sativas. Its uplifting and physical high are the result of these three genes. Skunk seeds also contain Colombia Gold, which is responsible for its distinctive acidic scent, the shape of its buds, and its colour. The first strain of this variety to win the Cannabis Cup, Skunk seeds are known to be very easy to grow and affordable.
Tangie strain Effects
A popular marijuana strain, Tangie is known for its uplifting, clear-headed effects. Users report feeling creative, focused, and stress-free. The plant is perfect for afternoon use, and won't leave you slumped in your couch, like other potent hybrids. But be careful, as the potency is strong enough to overwhelm first-timers. We'll explain the effects of this strain in this article.
This cannabis strain is primarily found on the West Coast, particularly in Colorado and Arizona. DNA Genetics offers autoflowering seeds. These plants will grow tall, with thick, resinous buds and tangerine-colored flowers. Indoors, you'll need to have plenty of space to grow them. This plant will also require a lot of vertical space. It will need a lot of light in order to flower properly.
While the THC content of this strain varies, it is usually around 19% to 22%. It contains less than 1% CBD. Tangie has a pronounced cerebral high, which begins quickly and slowly fades into a pleasant feeling. The scent of this marijuana strain is tangerine-orange, with a subtle skunk aroma. Its taste is tropical and citrus-like. Its flavor is similar to Tangerine Dream.
A good-quality cannabis strain will give you a strong, uplifting buzz. The effects of Tangie strain are especially effective in social settings. Those who smoke it feel uplifted and energetic. This weed strain is one of the most popular choices among marijuana consumers. However, it's important to know how much to smoke before trying it out. Just remember that the amount of THC you consume will depend on how much you want to get high.
Tangie recreation Effects
Among cannabis strains, Tangie is known for its delicious terpenes and powerful sativa genetics. This strain is highly sought-after by recreational users for its uplifting and stress-relieving effects. The cannabis strain has won multiple awards, including the High Times Cannabis Cup, a world-wide awards ceremony for marijuana. Recreational users appreciate Tangie's high-energy and creative uplifting effects.
This hybrid is a powerful dominant hybrid, producing a relaxed, yet powerful, uplifting, effect. It's great for socializing and relaxing, and is a great choice for daytime use. This plant delivers electrifying energy and helps you to get rid of negativity. If you're suffering from chronic pain, Tangie is a good choice. It reduces inflammation and soothes the body, which is another bonus.
The first impression of Tangie is its invigorating citrus aroma, followed by the beautiful orange and green nuggets. The invigorating high from this strain helps people stay focused and relaxed. The high from Tangie can be a great help when catching up with friends, and it can enhance romantic encounters. It also adds to the flavor of a sumptuous meal. While you're high, it's wise to monitor your consumption and try not to exceed your daily limit.
The uplifting effects of Tangie can help combat PTSD, anxiety, and fatigue. This strain is a sativa, but its balanced high is not too euphoric or anxious. It will provide both relaxation and stimulation, but won't affect your ability to work. Many recreational marijuana users must choose between working and consuming medication to achieve their goals. If you don't want to risk the effects of this strain, find another strain instead.
Tangie medical Effects
One of the most potent cannabis strains, Tangie is known for its citrus flavor. In fact, its scent is described as "sweet, sour, and citrus." It also has a tropical, sweet, and tropical taste. The plants are medium green, with orange pistils and white hairy trichomes. These trichomes contain a high dose of THC, as well as other therapeutic compounds.
Among the many benefits of Tangie, one of its main purposes is to improve appetite. People who suffer from chronic fatigue are benefited by using the plant. The compound content in the plant stimulates the brain and increases energy levels. It also calms the body and helps reduce hyperactivity. Many of the effects of Tangie are beneficial for patients suffering from eating disorders. They are safe to use and do not impair their ability to work.
If you're looking for an award-winning hybrid, consider using Tangie seeds. The strain boasts superior genetics and an incredible, citrus-scented smoke. The euphoric effect that Tangie seeds provide is a gentle, uplifting high. The high can be both uplifting and relaxing, and it may even inspire creativity. CBD-rich strains have a significant influence on patients suffering from depression and anxiety.
Tangie THC levels
The cannabis plant known as Tangie is a hybrid of several strains. While the plant's THC content is high, it is also very versatile and has therapeutic benefits. Many users have credited Tangie with improving their moods, relieving pain and appetite, and inspiring creativity. However, it's not just recreational smokers who have found this plant helpful. CBD-rich versions of Tangie have been bred for those who are looking for a higher-CBD content in their cannabis plant.
This sativa-dominant strain contains a very high THC content, ranging from 19 to 22%. Its aromas and flavors are tangy, earthy, and citrus, and the smoke is pleasantly sweet and sour. These effects are best experienced with a group of friends, but they can also increase the satisfaction of a romantic partner or spice up an evening at home.
Those looking for a more relaxing and tranquil high should consider trying Tangie. It can help with a variety of problems, including depression and insomnia. It also helps people with wasting conditions like cancer or AIDS. If you suffer from a lack of appetite, it can help you feel better and increase your food intake. You'll want to consume as much as possible before you smoke too much, as you should drink plenty of water and hydrate yourself to avoid nausea and dehydration.
Tangie CBD levels
The THC and CBD content of Tangie is low, but the plant's cerebral effects are strong. This hybrid produces a cerebral high that gradually taper off. Its aroma is sweet, with tangerine and skunk undertones. The taste is citrusy and tropical, with a sour tang. It is a great choice for medicinal purposes, as the high is not as strong as that of many other cannabis strains.
Female CBD Tangie Seeds, also known as Feminized CBD Tangie, are easy to grow. They prefer a medium airflow and a sixty-degree Fahrenheit temperature. This strain is easy to grow and will grow tall if you pay attention. Once established, it will deliver in spades for the patient who is paying close attention. If you haven't tried Tangie Seeds CBD yet, try one.
If you're looking for a feminized or regular Tangie seed, check out DNA Genetics. They have won every cannabis competition. This company also offers discreet delivery and a 100% satisfaction guarantee. The Tangie Seeds CBD content is also impressive. If you're looking for a great strain, make sure you read the reviews online. The company's customer service is second to none. Its prices are affordable and guaranteed to produce a high-quality flower.
For indoor growers, CBD Sour Tangie is an excellent choice. This plant blooms indoors and outdoors in early October. Indoors, you can expect yields of 14-18 ounces per square meter. The CBD level is lower than most cannabis strains, making it ideal for medical use. A few grams of CBD per square meter is the most common amount of marijuana for medical use. In the end, a single Tangie Seed can make up to 1.5 ounces, depending on the strain.
Experiencing The Tangie strain
Experiencing The Tangie strain will have you feeling like you're in paradise! This strain's citrus-like aroma is sure to put you in a zen-like state. It's fast-acting, too, and you'll have an energetic and euphoric rush that will leave you feeling like you've reached the peak of cannabis. And because it's Sativa-dominant, its CBD content is extremely low.
The aroma of The Tangie is a combination of skunk, spice, and citrus. While it has floral and citrus notes, it also has sour, herbal, and spicy undertones that help the experience become more pleasant. The main terpenes found in Tangie include myrcene, pinene, and caryophyllene. The blend also includes limonene, which contributes a citrus-like aroma.
Experiencing The Tangie strain is available throughout late September and early October in indoor and outdoor gardens. Its euphoric, energizing, and calming effects are the best type of cannabis for relaxing and focusing. This strain is known for its genetics, and two legendary lines of cannabis helped create it. There's no other strain quite like Tangie. It's a fusion of both the best of both worlds.
During the euphoric high produced by The Tangie, users experience a sense of happiness, creativity, and a calm and relaxed state. The highs from this strain may seem a bit overwhelming to first-timers. Fortunately, Tangie is readily available in Colorado, Arizona, and other western states. There are also numerous strains in Colorado, and many growers have discovered the benefits of Tangie.
Final thoughts on Tangie seeds
The most important benefits of Tangie are its anti-depressant, appetite-enhancing properties, and a high terpenic profile. Tangie is a wonderful choice for those suffering from nausea and loss of appetite, and it can even help people with depressive and wasting conditions improve their intake of food. However, it should be kept in mind that the smell, taste and physical effects of this plant can differ from one person to the next. To avoid potential side effects, try to use a small amount in moderation.
Another benefit of Tangie is its mouth-watering flavor. The aroma is citrusy but not sweet like the California Orange. The taste is a deep orange, like that of Tang. Despite the somewhat mixed effects and flavor profile, the sour, tropical flavor makes this strain a great choice for those who love flavour. This cannabis strain can be grown outdoors or in hydroponic systems. If you're not a fan of the smell, Gelato seeds sells organically grown sour tangie seeds.
The yields of Tangie Punch depend on light exposure, nutrients, and container size. It can reach two meters and produce two to three kilograms per plant. The fragrance from this plant is intoxicating and attracts people. Its flavor is sweet and fruity. However, if you're new to growing cannabis, you may want to consider cultivating Tangie Punch indoors or outdoors to get a feel for the strain.
Regardless of how you use Tangie seeds, the high-thc, CBD, and terpene ratios make this a top-notch strain. In addition to being an excellent smoke, it's also a great choice for medicinal users. The strain's THC/CBD ratio is approximately 20 to 25%, which makes it a great choice for both medical and recreational consumers. The high is very strong and lingers in the mind for several hours.
Those suffering from ADD and ADHD can find relief with this sativa-dominant hybrid. It can help with chronic stress and ADD, and it also provides a calming effect. Because of its Sativa nature, Tangie marijuana does not interfere with the user's ability to work. Consequently, many people who suffer from mental illnesses have to choose between working and taking medication to ease their symptoms.
Similar to Tangie feminized seeds
When growing cannabis from seeds, there is no other strain that is as easy to grow as Tangie marijuana feminized seeds. Known for its orange and green buds, Tangie feminized seeds have a long list of benefits. It has a relatively short flowering time and a moderately high yield of 450-550 grams per square meter. The plant grows quickly, with flowering taking eight to ten weeks.
Like its brethren, Tangie feminized seeds grow into a plant that is a blend of indica and sativa traits. A feminized variety of Tangie, it is 30 percent indica and 70 percent sativa. Tangie feminized seeds grow well indoors and outdoors and are suitable for SOG and ScrOG growing techniques. These seeds will reach heights of 125 to 175 cm and yield 550 to 750 grams per plant.
The flavor of Tangie feminized cannabis seeds is citrusy and sweet, with earthy undertones. These feminized seeds provide uplifting and creative effects. They are also relatively easy to grow, with yields that are above average. They're not overly fussy about climatic conditions. And unlike some other strains, Tangie feminized seeds are a breeze to handle.
Growing marijuana from Tangie feminized seeds is simple, even for beginners. The cannabis seed is highly resistant to mold, and its sativa genetics produce tall plants that are ideal for outdoor growing. If you're more advanced, consider SCROG to maximize yields. Lastly, if you want to grow marijuana indoors, you can grow the plant with proper soil and maintenance. You'll have enough plants for an entire year.
As a sativa strain, Tangie is a reliable medication for depression. The higher THC level makes it best for lowering anxiety levels, but use caution if you're using it to treat an anxiety condition. In small doses, Tangie can also help with nausea and appetite, and it can relieve chronic fatigue better than coffee. Its large buds have a fruity, citrus flavor that's reminiscent of berries.
Best time to use Tangie strain
One of the most popular cannabis strains, Tangie is Sativa dominant and has a very high THC content. The best time to use Tangie depends on your personal preferences and the type of cannabis you are growing. It is also a good choice for concentrate production, but it is important to note that it has a low CBD content. For these reasons, most experienced users recommend using the SOG method to grow this strain.
Users report that Tangie has a pleasant and uplifting high. The high THC content gives users a short-term lift and boosts their energy level. The strain is also moderately effective for pain relief. However, users say that it can cause a dry mouth and eyes, so they should wear eye drops or drink plenty of water before they consume it. For novice users, the strain can cause dizziness, drowsiness, and even paranoia.
People can use Tangie for both medicinal and non-medical reasons. Its effects on anxiety are noted as being mild. Many users find that Tangie replaces those feelings of anxiety with calm and tranquility. This can be an excellent strain for individuals suffering from fatigue or depression. Additionally, it can help break negative habits. The best time to use Tangie strain depends on your own personal preferences and goals. This article will give you a brief overview of this strain and some useful tips for using it.
Although the effects of Tangie can be felt immediately, it is recommended that consumers use it in the afternoon or evening. The cerebral high caused by this strain is strong enough to increase the enjoyment of a romantic partner or enhance your creative problem-solving skills. Similarly, it can help with your work. It is best to consume marijuana before bedtime to avoid the high caused by stress. If you're looking for a high-quality strain that will enhance your creative thinking, Tangie is the perfect choice for you.
Aim for a warm climate. This marijuana strain needs more humidity and temperature than other strains. It grows best outdoors and needs full sun. The flowering period of Tangie usually takes nine to ten weeks. It is best to harvest your cannabis during the last month of September or early October. During flowering, a plant can yield up to fourteen to eighteen ounces per square meter. And if you want a high-quality strain, consider growing it indoors.
Where to buy Tangie seeds
Regardless of how long you've been growing marijuana, if you want to try an entirely new strain, you can grow Tangie from seed. This strain is packed with powerful terpenes like Limonene, which boost serotonin levels and ease symptoms of depression. Its genetics also make it mould resistant, making it perfect for outdoor cultivation. However, if you're new to growing marijuana, you can also grow Tangie indoors with a proper growing environment and nutrient-rich soil.
This cannabis plant is best grown outdoors in climates with 70 to 82 degF temperatures and forty to fifty percent relative humidity. It also grows well in greenhouses. It's best grown in well-drained soil with ample nutrients. Tangie's citrus-like flavour and sour aroma make it a versatile plant that is sure to delight your palate. Where to buy Tangie seeds? Read on! Now that you've learned a bit about this versatile plant, you can start buying your very own seeds today!
If you're looking for a great sativa-dominant strain, look no further than Tangie. This cannabis seed has won a variety of awards and has become a favourite among Amsterdam coffee shops. This citrus-infused strain has the ability to produce a phenomenal high that's energizing and uplifting. Find out more by visiting a cannabis seed bank online. They'll ship the cannabis seeds to you within two to three business days.
A beautiful cannabis strain from DNA Genetics, Tangie is a Private Reserve Bank winner of the Best Sativa category at the HT Cannabis Cup 2013. The genetics of this strain are a mix of Skunk and California Orange, which give it an exotic citrus flavor and smell. Tangie is a perfect plant for indoor or outdoor growing. It produces sticky buds and provides a relaxed, uplifting effect. If you're new to cannabis seeds, start your search today!
The high from this strain is quite potent. The THC level is 20-22%, and the high will last for up to two hours. A good recommendation is to smoke it when you're in a social situation. You'll feel more focused and motivated, which will be useful if you're looking for a creative boost. You'll also feel more motivated and ready to tackle your next task. Moreover, the THC content will help you concentrate and get things done.