Product Information
Growing Runtz seeds
The terpene-rich, resin-drenched buds of the Runtz strain have become one of the most sought-after cannabis varieties. These sativa-dominant plants can vary in color from purple to lime green. The Runtz strain is best known for its uplifting and euphoric effects. Runtz seeds need about 120 hours to germinate. Once they sprout, the plants will flower in a mere seven to nine weeks.
The Runtz photoperiod feminized variety is a relatively easy seed to grow at home. Start plants in non-nutritive mix, transplant them to oversized pots, and train them from a young age. To train a Runtz tree, weave branches through a screen, repeat until the screen is filled. Afterwards, remove the screen, cut the plants, and then plant them in the soil.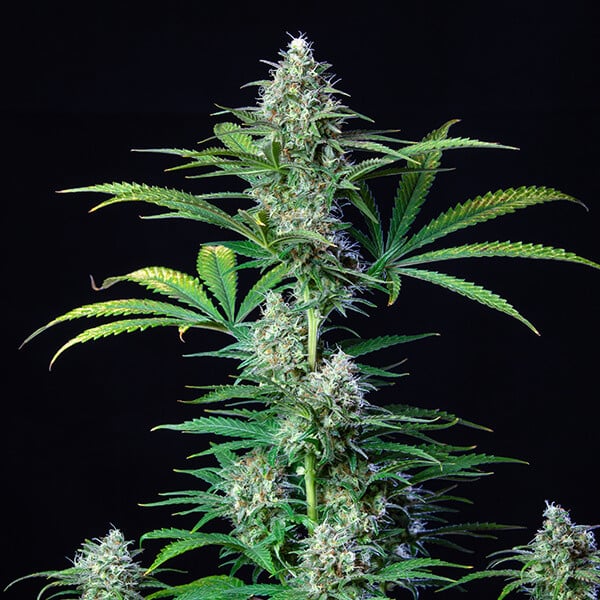 The yields of Runtz marijuana are high both indoors and outdoors. Depending on the climate, these plants can reach a height of 80-130 cm. Outdoor crops have a yield of 1.30 to 1.48 OZ/FT2. Their high is powerful and relaxing, and if you roll them too large, the high is even more devastating. The high from growing Runtz marijuana seeds is hard to come by, so get a hold of them while you can!
Growing Runtz seeds is relatively simple for beginners, but for seasoned growers, germination can be tricky. For optimal results, use feminized photoperiod seeds. Growing Runtz seeds requires a humid, climate-controlled environment to ensure the best start. A controlled environment can maintain a high percentage of THC in the final flower. A high humidity environment helps Runtz to resist pathogenic infections, and the yield is usually more than double what it is in a controlled environment.
Flowering time for Runtz cannabis strain
If you're new to growing marijuana, you may be wondering what flowering time is for the Runtz cannabis strain. This true hybrid may only take eight weeks to flower, but if it's grown outdoors, it can be finished by the middle of October. Although the name implies that Runtz plants grow small, these plants actually produce medium-sized buds. Depending on your growing environment, you may be able to harvest between 400 and 500 grams per square metre.
The genetics behind the Runtz cannabis strain are legendary. Its parent plants are Zkittlez and Gelato, two of the most popular indica-dominant strains. The combination produced a strain with a citrusy flavor that sent ripples across Europe. The Runtz strain is a fast worker. The massive plumes of smoke will give you a head rush almost as soon as they're fully grown.
The grower started with a low THC dose and gradually increased it throughout the timeline. During week 7, he defoliated heavily, which exposed every bud site to direct light and reduced yields. By week 9, the autoflowers were almost ready to be harvested. The buds were sweet and resinous, and the flavor was intoxicating. Flowering time for Runtz cannabis strain
Yield for Runtz marijuana strain
If you're looking for an easy to grow, reliable weed, the Runtz cannabis strain might be what you're looking for. This sativa-dominant hybrid is remarkably hardy and easy to grow. With moderate growth rates, you can expect plenty of beautiful kush. Although it is a sativa, Runtz has a minimal indica/sativa split, and tends to balance around 60:40. Here are some growing tips for this strain:
The yield for Runtz cannabis strain is quite high. Indoors, it takes 63 days to flower. An outdoor plant will yield approximately 1 ounce per square foot. In terms of height, Runtz grows up to five feet and 4.5 feet. A trellis net is helpful for indoor plants to maximize their yield. Regardless of how you grow your marijuana, the Runtz plant will adapt to your environment and thrive in a wide range of growing conditions.
The genetics of Runtz are incredibly balanced. It has 50 percent sativa and 50 percent indica, providing equal stimulation and relaxation. Despite its name, this marijuana strain has dozens of phenotypes, and the concentrations of THC and CBD can vary greatly from harvest to harvest. Therefore, testing each harvest is imperative in order to ensure that the buds you are smoking are the highest quality.
Growing Runtz seeds Indoor
Considering growing Runtz plants indoors? It's a relatively easy process, especially if you use feminized photoperiod seeds. Runtz grows best in soil, but it's also quite effective when grown in Screen of Green. Screen of Green helps plants branch out after topping, which creates a balanced environment in the grow room. Runtz is an extremely resistant strain to pathogenic infections, and it's also one of the easiest strains to grow from seed.
Growers who grow Runtz seeds indoors can expect to harvest moderate yields in just 8 weeks. Feminized plants may reach about one metre tall and flower in about 8 weeks. Outdoor plants will be harvested around mid-October. Fertilized Runtz seeds finish flowering in around eight weeks and may produce 450-500 grams of buds per square metre. Growing Runtz indoors also provides controlled conditions for temperature and humidity, which encourage trichome production.
The White Runtz plant has grape-shaped flowers that sink into resin during the flowering period. It grows to about 1.5-2 m tall and is a great choice for SOG, mainlining, and scrog cultivation. Indoors, Runtz plants can produce between four and six kilograms of flowers per square meter. The plants form several branches overloaded with large, juicy buds. The smoke of Runtz is uplifting and calming, making it an excellent choice for medical marijuana.
Growing Runtz seeds Outdoor
Grow your Runtz seeds outdoors for a tropical look. Runtz has dense, compact buds and pistils with warm tones. Their nugs are covered in a sticky layer of trichomes. This plant's Sativa genetics make it ideal for indoor and outdoor growing. Outdoors, Runtz plants grow at temperatures between 64-75 degrees Fahrenheit during the day and 55 to 70% relative humidity at night.
Runtz is a medium-sized plant that grows to 4 to 6 feet tall. Its taste and aroma is candy-like with hints of fruit and cream. Because Runtz is a relatively new strain, its genetics are still being refined by cross-breeding with a range of different types. Its buds are colored, representing genetic and chemical diversity. The white snow that is found on the buds is actually THC.
Although Runtz is a highly potent strain, its growth needs are more moderate than most. It is best planted in an area with high light, especially in the northern hemisphere. Indoors, Runtz yields up to 18 ounces per square meter, while outdoors, it can reach up to 21 ounces per plant. Its effects are cerebral euphoria and body relaxation. For less experienced growers, Runtz is an easy strain to manage.
If you're looking for a new strain, consider using the photoperiod feminized Runtz seeds. They start in a non-nutritive mixture and are easily transplanted into large pots. If you have a large window or other indoor growing space, start training your Runtz seeds early by weaving their branches through a screen. Repeat this process until the screen is almost full. It's important to make sure you've got enough room for the Runtz plants.
Optimal Climate For Runtz seeds
If you want to grow Runtz, you should choose a cooler growing room than you usually do. During its flowering period, the buds of this indica-dominant plant have beautiful blue hues. This plant is also suited for growers who have limited vertical space. The feminized seeds of Runtz can survive in the outdoors but they will grow much better indoors. Runtz can grow up to 1.5 meters tall and needs temperatures of 71-82 degrees Fahrenheit during the day and 64-75 degrees at night. The relative humidity should be 55 to 70% during the vegetative period and 40 to 50% during the flowering period.
If you want to grow Runtz in your home, you can purchase these seeds separately in packs of five, ten, or 20 seeds. If you're growing them outdoors, you can follow the growing instructions on the seed packets to ensure germination. ILGM also offers germination instructions for Runtz. Using these seeds will give you a better chance of successful results. The quality of the seeds will also depend on the lighting setup.
In the home, Runtz pot seeds will flourish indoors or outdoors in a greenhouse. They're feminized and will flower in 60 days. Outdoor crops will yield between 1.30 and 1.48 OZ/FT2. Runtz will reach a height of 180cm and will flower in late September to mid-October in the Northern Hemisphere. It produces a strong cerebral high, with a joyous energy. Runtz is a good choice for beginners and intermediate growers alike.
Runtz seeds genetics
The Cookies family of strains is among the most popular, and Runtz is no exception. This Indica-dominant strain was created through a cross between Gelato #33 and Zkittlez. Elev8 sourced the genetics to produce identical plants with heavily Runtz-leaning phenotypes. A short flowering time of eight to nine weeks, Runtz offers a fruity and candy-like aroma. The resulting smoke is mellow and creamy with a long-lasting, euphoric effect.
The terpene content in Runtz strains is insane, and its high THC content is out of this world. The Runtz Crew team has carefully selected phenotypes from around the country, and now the Runtz strain is one of the most sought-after genetics in dispensaries across America. The Runtz crew has created a number of genetics derived from Runtz. A few are listed below.
Feminized Runtz cannabis seeds have shot to fame in a relatively short period of time. This is partly due to the feminized Runtz seeds' ability to combine the best traits of the parents. This resulted in a variety that hits hard with balanced cerebral stimulation and physically sedating effects. In addition to these qualities, Runtz cannabis seeds have a mouthwatering fruity aroma and flavor.
Runtz seeds origin
There are a few different ways to obtain Runtz seeds, including online or from your local dispensary. Some seed banks carry the Runtz strain, while others sell clones. While some growers recommend outdoor growing, Runtz is actually an excellent choice for both indoor and outdoor environments. This strain is also available in feminized form. You can also find Runtz seeds on websites dedicated to cannabis seeds. This popular strain is easy to grow and produces a high yield that can reach up to 27% THC.
The most common type is the feminized Runtz strain, which can be grown indoors or outdoors. The Runtz plant will grow anywhere between 2.5 and four feet tall. In addition to its aesthetically pleasing appearance, Runtz has an invigorating aroma and a heavy touch of resin. The leaves are either deep purple or bright green, and the plant is medium to large. Using feminized seeds ensures the best start for your Runtz plants.
Another factor to consider when purchasing Runtz cannabis seeds is its high variability. It is highly unlikely that any two plants will grow identically. Depending on where you get your seeds, you may find some seeds with significantly higher THC content than others. In general, however, Runtz seeds contain THC levels between 19% and 29%. Their indica/sativa split is minimal, with a 60:40 balance. This means that Runtz marijuana seeds are a great choice for a new grower looking for a high-quality cannabis plant.
Terpene profile
If you're looking for a cannabis strain with a great Terpene profile, look no further than the White Runtz. This medium-sized plant produces huge grape-shaped flower buds that sink deep into the resin. White Runtz plants are great for SOG and mainlining cultivation, and grow to a height of about 1.5 to 2m. Indoors, you can expect to harvest 400-450 grams per square metre. These plants grow in large, dense clusters and feature a high concentration of sticky buds. If you're looking for a high-potency strain, you'll want to grow them in an area with plenty of support.
This cannabis strain delivers astronomical THC levels and tantalising terpene profiles. It is a descendant of two legendary strains from the United States, Gelato and Zkittlez. Although both strains have been renowned for their impressive productivity, Runtz is slightly sweeter. The plant is fast-working and produces huge clouds of smoke. The aroma is sweet and uplifting, with a touch of caramel, berries and tropical fruit.
The Apple Fritter line is another favorite among cannabis seed collectors. With a THC content of 32%, it has plenty of vigor and yield. Flowering time is only eight weeks, and its fruity aroma is sure to make your room smell like a birthday party. The effect is a pleasant buzz with a lingering high. A high dose of Limonene and linalool will give you a good time.
Flavors
If you are looking for a cannabis strain with a fruity, candy-like flavor, look no further than the Runtz Seeds. These indica-dominant cannabis seeds are known to provide a happy and relaxed vibe. Users report that they have felt more positive after consuming the strain, and that it has relieved them of anxiety and chronic pain. However, users should be aware that Runtz Seeds are high in THC, and they should sample the strain slowly before making a final decision.
The feminized Runtz strain contains an interesting mix of terpenes, giving it a delicious, fruity flavor and scent. It tastes like a delicious Runts candy, and its aroma is as sweet and fruity as the taste. It is a delicious treat, with notes of sour citrus, tropical banana, and tangy berry. Those who enjoy cannabis will also appreciate the therapeutic benefits of Runtz Seeds.
The Runtz cannabis strain is a hybrid that originated in Los Angeles. Its high and candy-like flavor are a result of genetics, and the company has a history of working with some of the biggest names in the cannabis industry. Despite the company's limited laboratory data, the strain's terpene profile reflects the company's dedication to quality and flavor. The parent strains, Zkittlez and Gelato, both have significant amounts of caryophyllene, humulene, pinene, and linalool. Runtz also has a high content of limonene, linalool, and myrcene, among others.
Aroma
The Aroma of Runtz is one of the best-selling cannabis strains in the world. The plant grows 80-130cm tall with purple buds and produces sugary resin. Its flowering time is about eight to nine weeks. Its yield is about 400-500 grams per square meter and can be harvested in late September or early October. This strain has an average THC concentration of 27% and is easy to grow.
While this strain isn't a high-kicking indica, it does offer a relaxing, euphoric experience. The effect is like that of a heavenly emptiness. The Aroma of Runtz is a favorite of those seeking a relaxing high that won't get them "high," which is the typical expectation of marijuana use. Its uplifting effect is also a big draw for recreational consumers.
The Runtz strain is a cross between Zkittlez and Gelato, two premier dessert strains. This strain was first released in Los Angeles and dubbed "ultra-potent" and "runts candy." It is grown both indoors and outdoors. Regardless of the growing environment, the Runtz strain has the potential to be an ideal recreational plant. The plant's structure, taste, and aroma are influenced by genetics.
Taste
If you're a newcomer to cannabis, try trying out Taste of Runtz seeds. This feminized marijuana strain shares its name with a classic candy, but its effects are surprisingly pleasant. The flavour is fruity and sweet, with hints of gas and creamy smoke. Aside from being delicious, Runtz seeds have long-lasting effects, making them ideal for social gatherings. The THC level is generally 18-29%.
Among Runtz's many characteristics, it's easy to see why this strain has gained such a high following among cannabis enthusiasts. The Runtz strain can grow up to 80-130 cm tall, and its light green to purple buds and sweet resin will provide a satisfying high. Outdoors, this strain can produce 500 grams of harvest per plant. It also produces beautiful flowers. The buds are nugget-like, and the flowers are a beautiful deep purple with orange pistils.
To obtain Runtz seeds, you must have an account on the Weed Seeds USA website. You can purchase separate packets of five, ten, or twenty seeds. The company has a support center with additional information. Buying Runtz seeds is easy: simply click on the seed packaging and wait for it to sprout. Once it's ready, you can plant it indoors or outdoors. You can purchase Taste of Runtz seeds from online stores in the USA.
Runtz parents
The Runtz strain was developed by crossing two legendary genetics, Gelato and Zkittlez. These parents produced citrusy cannabis with sky-high THC levels. Their offspring are big, bold, and incredibly powerful. Runtz is the latest, biggest, and most potent Indica-dominant strain to come out of the USA. Read on to learn more about the strain and its parents. You may also be interested in some of the other strains Runtz Seeds has available.
One of Runtz's most notable characteristics is its purple hues. It was developed by crossing Zkittlez and Gelato, both highly prized cannabis strains. Both parents have delicious flavors, and this cross has been named the top cannabis strain of 2020 by Leafly. In addition to being an elite strain, Runtz also produces high levels of THC. Some people consider Runtz a medicinal strain. However, its medicinal potential is limited.
The Runtz is an indica-dominant plant that grows to approximately 80-130 cm indoors and about a meter outdoors. This plant is easy to grow and tends to stretch less than most. The flowering period takes around eight weeks. Many growers in the United States give their Runtz a seventh to ten day bloom to give their plants a heavier, more potent effect. This plant also produces a heavy, euphoric high.
Gelato
A perfectly balanced cross of sativa and indica genes has given rise to a cannabis strain known as Gelato. This euphoric hybrid promises strong highs, outstanding yields, and delicious dessert-style flavors. It is also the successor of Girl Scout Cookies. In addition to the many flavors, this cannabis seed will earn you 23 points per seed! Gelato is the ultimate dessert cannabis strain. If you're looking to grow the most delicious cannabis strain around, try Gelato Seeds!
Gelato is an easy-to-grow strain with a high yield. The flavor combines earth, citrus, and floral notes with a sweet taste. It is known for its medicinal value and can help with chronic conditions such as nausea, seizures, and chronic pain. It also has low levels of CBD, so it's perfect for anyone who is looking to reduce the effects of a medical condition. While this strain is a favorite of medical marijuana smokers, it does have its drawbacks.
Planting gelato feminized seeds requires a warm environment and regular watering. They should be planted in a small hole, and then transferred into larger grow media. Using a stone wool block as a base tray will allow you to watch the root sprouting process without having to spend a fortune on expensive equipment. If you're growing your seeds indoors, you can use a transparent glass with room-temperature water to germinate them at home.
Zkittlez
The effects of the cannabis strain Zkittlez are described as "chewy, dense, and sleepy," with about 700 grams of yield per plant when grown outdoors. These seeds have been known to have resistance to most pests, mold, and bud rot. If you're looking for a strain that will give you a high without the high-priced side-effects, Zkittlez seeds are a great choice.
These sativa/indica hybrids are a 50/50 cross. Zkittlez tends toward indica traits, which will relax you and combat anxiety. Zkittlez is a great strain for sleep-related problems, and its uplifting high can be very beneficial. However, it can also make you drowsy and groggy, which is not ideal for those who suffer from stress.
The effects of Zkittlez are intense and can rival those of some of the strongest strains on the market. The strain has a unique high that will delight even the most novice cannabis smokers, and it can even be enjoyed by those with a lower tolerance. It is easy to grow, with a plant that is pleasantly resilient. The flavor is also sensational, with every hue of the rainbow. If you're looking for a strain with a pleasant buzz and a long lasting effect, Zkittlez seeds are a must-try.
This strain is highly popular. It has been awarded several times in marijuana competitions and has won first place at the 2016 Emerald Cup, the San Francisco Cannabis Cup, and the Michigan Cannabis Cup. It has also gained popularity thanks to its unique taste and aroma. It will leave you feeling happy and relaxed, while still maintaining your focus and ability to complete tasks. If you have an appetite, Zkittlez is an excellent choice. It will give you the effects of a potent strain without the side effects.
Runtz strain Effects
The mellow cerebral effects of the Runtz strain will take you to another level. It has an aroma and flavor profile that mimics the taste of the iconic rusk candy. Aside from being highly potent, the Runtz strain is also a great choice for daytime use. Because of its large terpenoid and cannabinoid profile, this cannabis strain is also known to have some very health-boosting effects, including anti-inflammatory, anti-spasmodic, and antioxidant properties.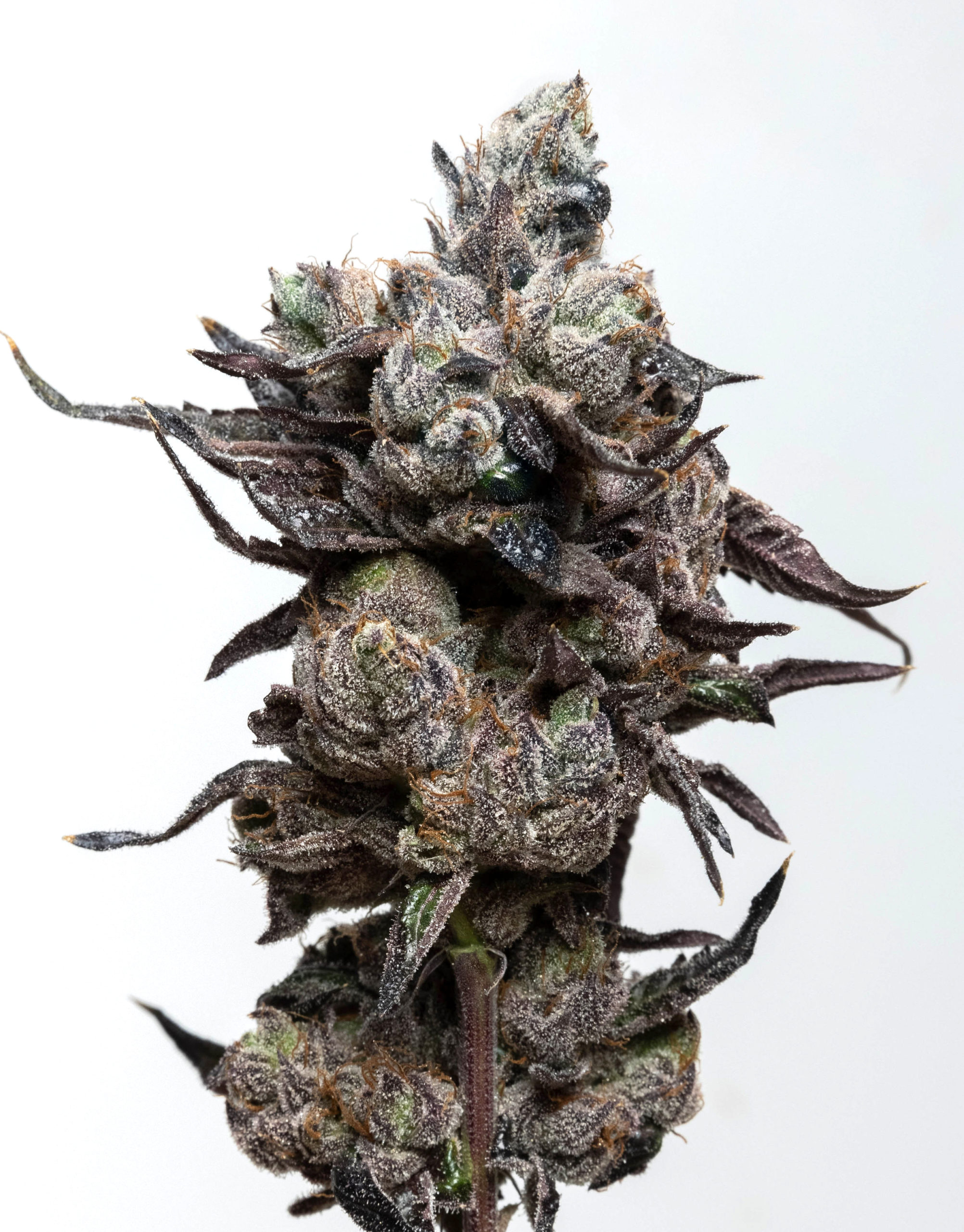 Getting a hold of Runtz can be difficult. The strain originated in Los Angeles and became famous thanks to the influence of Hip Hop artists like Yung LB. According to legend, the strain was brought to the public by cannabis magnate and rapper Berner. Although it is rare outside of Southern California, growers in Washington state have begun to cultivate it. While Runtz is extremely potent, its mellow effects are often described as euphoric and relaxing.
This LA cannabis strain is a hybrid of Zkittlez and Gelato, which gave it its sweet, candy flavor. It is best for kicking back and relaxing after a busy day. The euphoria that comes with this strain will make you feel creative, and the mellow, relaxing effects will keep you calm and relaxed. While Runtz may not be right for beginners, it is perfect for those who enjoy a creative day.
Runtz recreation Effects
With its balanced genetics and terpene profile, Runtz cannabis delivers long-lasting, uplifting effects. Its indica-dominant physical structure offers a relaxing, pleasant experience without making you sleepy. This strain is a good option for daytime use because of its high levels of terpenes. It is not a good choice for heavy-duty work, as it can cause drowsiness.
The OG Cookies family is home to a rare indica-dominant strain known as Runtz. A cross between Gelato and Zkittlez, Runtz is one of the most popular cookies strains. Its crystalline-covered buds have a fruity aroma and a long-lasting high. It is one of the most popular strains in the Cookies family and boasts a citrusy, sweet flavor.
The fruity aroma and taste of Runtz marijuana are its primary selling points. Its sweet genetic lineage gives it a fruity flavor profile. When smoked, the resulting swirl of smoke tastes like bubblegum or candy. The aroma lingers for hours, leaving you drenched in a heavenly aroma. When smoked, the effect is similar to that of an indica hybrid, but with less THC.
The feminized weed strains of Runtz seeds are incredibly tasty and potent. This strain was born in 2020 and shot to fame. Runtz seeds are a cross between Gelato and Zkittlez, creating an indica strain with a candy-like flavor. Runtz feminized marijuana seeds boast up to 22% THC content. This can help the user relax and enjoy a relaxing body buzz.
Runtz medical Effects
Runtz cannabis seeds have been a favorite among medical marijuana enthusiasts for their body-lifting, pain-relieving, and tingly effects. Whether you suffer from chronic pain, fibromyalgia, or muscle spasms, Runtz can help you relax and get a restful night's sleep. Runtz's unique combination of THC and CBD helps you feel relaxed, while its analgesic and anti-inflammatory properties help you get rid of chronic pain.
Although the THC content of Runtz Seeds is not high compared to marijuana, this strain is still effective for its medical benefits. It reduces anxiety and stress symptoms and improves mood. In addition, the terpenes present work with the high THC content to promote a sense of wellbeing. These compounds support the endocannabinoid system in the body, which plays a role in controlling mood.
The original genetics for Runtz came from hip-hop artists in Los Angeles, where they quickly gained fame. Hip hop artists like Yung LB and Berner helped bring the strain to the market. But Runtz was hard to find outside of the Southern California region until recently, when growers in Washington began cultivating it. But its medical effects are just beginning to be known. If you're thinking of growing your own Runtz Seeds, consider these essential tips.
In addition to medicinal benefits, Runtz is a delicious and enjoyable recreational strain. Its flavor and effect are unique to this strain. Users report a sense of well-being after smoking Runtz. Worries and stress are gone. They feel happy and positive afterward. Additionally, Runtz Seeds can relieve depression symptoms, as well as aches and pains. In addition, Runtz can help you get a good night's sleep and alleviate insomnia.
Runtz THC levels
The highest THC content in any marijuana seed variety comes from the Runtz Feminized Cannabis Seeds. The high THC content of 19% will provide a satisfying high for most smokers. As a strain that combines Indica and Sativa, Runtz marijuana seeds are perfect for new growers because they produce high yields. However, there are a few drawbacks to growing Runtz cannabis seeds.
The THC content of the Runtz marijuana strain is incredibly high – up to 24% in some instances. The weed tastes like runts candy. This delicious fruity taste is largely due to the terpenes in the buds. Users experience an invigorating high that hits the head and spreads throughout the body. They feel relaxed and in control, despite the high. If you are looking for a high that hits the spot without any sting, Runtz is your best choice.
The Runtz Feminized cannabis strain has high THC levels and can relieve chronic pain and fatigue. Users also find this strain relaxing and euphoric, making it a good choice for social occasions. The high of this cannabis strain is so strong, however, that it can cause couch-lock. However, this strain is worth a try if you suffer from chronic pain, appetite loss, or chronic stress.
Runtz CBD levels
Runtz Seeds are now available as feminized seeds from Seedstockers. This USA-grown strain is one of the most potent Indica dominant seeds currently on the market. The Runtz CBD levels are high and it offers a heavy body buzz that eliminates mild aches and pains. The tingling sensation also helps alleviate chronic stress and headaches. Runtz is also effective at treating arthritis and other ailments characterized by inflammation.
The Runtz strain is a hybrid between Gelato and Zkittlez, the two leading dessert strains. Runtz was first bred in California, where it was described as an ultra-potent strain with flavor reminiscent of candy runts. The bud was cultivated in Los Angeles, which is renowned for producing top shelf bud. CBD levels in Runtz Seeds are also very high and can be found at higher concentrations in gelato than other strains.
Like many cannabis strains, Runtz is a versatile strain with many phenotypes. Because of this, no two plants will be identical. For example, the THC content of Runtz strains can vary based on harvest. However, in general, the THC level is around 19%. The Runtz strains have a low indica/sativa split, balancing at roughly a 60/40 ratio.
Experiencing The Runtz strain
Experiencing The Runtz strain is a hybrid cannabis strain with a potent high and lasting potency. It has a sweet flavor that is reminiscent of fruity grapefruit and sugary candy. Users often enjoy its flavor and it is easy to see why. Its potency is due to its unique, 50/50 indica/sativa ratio, which makes it a great option for mellow and relaxing experiences.
The Runtz strain is a hybrid that was developed by the Hyped Cookies family. It has quickly become one of the most popular cannabis strains. This strain has a unique and delicious taste, a balanced blend of Zkittlez and Gelato, and offers the user an explosion of flavor and a decadent treat of relaxation. While a bit more expensive than its predecessors, it is worth it for the potent effects it can give.
The Runtz strain is the progeny of two boutique cannabis strains, Gelato and Zkittlez. Zkittlez has a tropical taste and flavour, which translates to the Runtz's flavor. Gelato, which is a California native, is a parent of Runtz. The Runtz strain has a sweet, sour taste that is cut with a touch of sweetness.
Final thoughts on Runtz seeds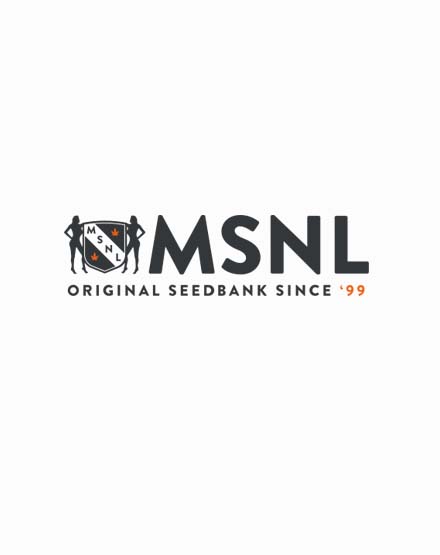 I've grown several Runtz strains, and I've enjoyed their different characteristics. Most of them produce a robust, full-flavored product. However, there are some flaws that I'd like to point out. One is that I found it challenging to determine how much of a particular strain to grow, and that's unfortunate. But, I think I've finally nailed the art of feeding Runtz.
When I first planted Runtz, I was unsure how to feed them. I read online reviews and tried to figure out what kind was best for my growing environment. I ended up with a mix of autos and feminized Runtz seeds. The feminized autos were particularly tough, so I tended to keep them low-stressed. That's probably why I got the most flowers from them.
Another great feature about Runtz marijuana seeds is the sweet, sugary flavor. It tastes like candy with hints of tropical citrus. When fresh, it gives off a pungent smell, but it becomes less strong with age. This is an advantage, since it can be difficult to find Feminized Runtz seeds at your local shop. And while Runtz marijuana seeds are highly desirable, they should be consumed in moderation. If you don't like high levels of THC, it's best to start out with a low-dose.
When growing Runtz seeds outdoors, make sure they're growing in a sunny spot, with easy access to water. They'll also do better with a little shade, which will prevent them from getting too hot or too cold. However, indoor environments are a great option for growing Runtz seeds because you can control the humidity and temperature, which will greatly increase the yield of trichomes, terpenes, and cannabinoids. While Feminized Runtz seeds typically take 9 weeks to flower, some fast-flowering phenotypes can finish flowering in less than eight weeks.
Similar to Runtz feminized seeds
The euphoric body high of Runtz Feminized cannabis strain has won over many medical marijuana patients. It also has pain-relieving properties. These attributes make it useful for those suffering from chronic stress, arthritis, and injuries. The taste and aroma of Runtz are equally enticing. If you're interested in trying Runtz cannabis strain, you've come to the right place.
The growing process for Runtz cannabis seeds is quite simple. It needs eight weeks for the plants to flower. Although the growth process slows down during colder months, the plants will still produce decent yields. This indica-dominant hybrid is a cross between Gelato indica and Zkittlez sativa. Its high-quality genetics make it ideal for indica-lovers who enjoy the indica taste but crave the energy of a sativa-dominant plant.
Users may experience couch-lock after taking a few hits of Runtz Feminized cannabis seeds. This strain is best suited for late-night or weekend use. Users should stay hydrated to avoid experiencing the dry mouth and eyes of other cannabis strains. However, it is important to remember that Runtz Feminized seeds can slow down your reaction time. The effects of Runtz Feminized marijuana seeds are not addictive. You can try them and decide if they suit you.
If you're looking for a high-end strain of cannabis, Runtz feminized seeds will not disappoint. Their high THC levels are sufficient for most users to enjoy their effects. They have been known to produce high yields. They are also suitable for beginner growers. They also require very high light levels and the right growing conditions. They are also a great choice for a cannabis grower who's looking for a strain with high yields.
Best time to use Runtz strain
The Runtz strain has a candy-like taste and solid THC levels, ranging from 18% to 29%. The plant offers a euphoric head high and a bone-deep body buzz. Growing between seven to nine weeks indoors and mid-October outdoors, this cannabis strain is perfect for medical users. This strain is especially beneficial for those with chronic stress, anxiety, and pain. Its high-terpene content is also a great benefit.
When to Use Runtz: Users report that Runtz produces a relaxing and euphoric high that lasts a long time. This strain can help alleviate chronic stress and aches and pains and may promote creative thinking. This strain's CBD content also may help with anxiety and inflammation. It is best to use this strain in moderation. For best results, take your time with dosage. Try to avoid overdosing as the effects of Runtz can be harmful if not handled carefully.
The Runtz cannabis strain is often a sativa dominant variety. However, there are some sativa dominant phenotypes as well. To avoid this issue, use the Runtz strain in moderation, and it will give you a nice harvest of beautiful kush. You can start using this strain for medicinal purposes, even if you don't want to consume a full dose.
If you are a first-time marijuana user, Runtz is a great choice. Its sweet flavor reminds users of childhood candy, and its potency makes you feel relaxed and happy. The buds on the plant are dense and sugar-coated. Bruce Banned is another excellent choice, and has a strong cheese-like smell with berry undertones. This strain is great for both beginners and experienced marijuana users.
The Runtz strain is a hybrid that combines indica and sativa genetics. The flavor profile is similar to Gelato and Zkittlez. The Runtz strain contains 27% THC, and is visually stunning. The effects are a powerful and uplifting combination, making it an ideal strain for both indoor and outdoor use. The THC content of 27% can be a shock to the system, so it's best to start at a low dose and use a small amount at a time.
Where to buy Runtz seeds
Growing Runtz is a relatively simple process, and if you start with feminized photoperiod seeds you'll be on your way to a great harvest! This sativa-dominant plant is best grown in soil, but it can also thrive in a Screen of Green growing medium. Runtz grows fast, and once it's established, you can use the Screen of Green technique to keep it healthy and strong.
The Runtz strain has been gaining popularity worldwide for its incredible, candy-like buds frosted in trichomes. First released in California, this strain soon became a hit with cannabis lovers worldwide. It's been described as an ultra-potent strain that tastes like runts candy. Although this strain was originally developed in Los Angeles, it's now sold around the world thanks to the celebrity backing of a number of reputable breeders.
You can buy Runtz feminized cannabis seeds from a number of online seed banks. Although these online seed banks are not as common as local dispensaries, they're often cheaper and offer fast shipping. A reputable online seed retailer like Seed Supreme offers competitive prices and even two-for-one sales on selected premium marijuana seeds. All orders are shipped discreetly and within the USA. If you're unsure about whether Runtz is for you, be sure to read their customer reviews before making a purchase.
Feminized Runtz seeds finish flowering in eight to nine weeks and are suitable for indoor and outdoor growers. The medium-sized buds are resin-coated and light green with purple accents. Outdoors, Runtz feminized seeds produce great yields – up to 400-450 grams per plant! While it may seem like a lot, the Runtz strain is actually quite compact. So, if you're a beginner, you'll be able to enjoy this cannabis strain in its flowering stages.
Feminized Runtz cannabis seeds are a great way to try the famous strain. Feminized Runtz seeds are an indica-dominant hybrid with up to 22% THC. They release the effects slowly but can be very powerful. The Runtz seeds have a sweet, fruity aroma and flavor. If you're looking for a relaxing strain, this may be the one for you. Just make sure you buy it from a reputable source.