Product Information
Growing Triangle Kush seeds
Triangle Kush cannabis seeds are a popular choice for indoor and outdoor growers due to their hardiness and ease of cultivation. They require little care and are resistant to pests, molds, and disease. As an indoor plant, they grow well in soil but are also suitable for hydroponic systems. However, if you plan to grow these marijuana plants outdoors, be aware that they will need some pruning to promote air circulation. Growing Triangle Kush marijuana seeds is easy, but it's important to be aware of its growing requirements.
The best time to start growing Triangle Kush seeds is before the end of October. The plant thrives in mild climates and tolerates a light cycle of eight hours each day. This plant also requires regular pruning to control the height and prevent overcrowding. As this variety grows relatively tall, it can be a nuisance if grown indoors. However, it can be grown indoors in mild climates, and it can withstand moderate temperatures and low light levels.
If you're a beginner, Triangle Kush might seem intimidating. Although this strain can produce a high of as much as 26% THC, you might be overwhelmed by it, but don't let that deter you! Triangle Kush is a fantastic companion for the day. Its aroma is enticing and can help relieve chronic pain and anxiety. Growing Triangle Kush seeds is easy and requires minimal space.
Flowering time for Triangle Kush cannabis strain
Growing a marijuana plant requires specific knowledge about its flowering time. Triangle Kush can flower indoors in just 11 weeks. This strain can produce as much as 10 to 12 ounces of bud per plant. This cannabis strain is best suited for warm climates. Flowering time for Triangle Kush varies from plant to plant, but it usually begins around the second or third week of October. A full-grown plant will produce anywhere from ten to twelve ounces of bud per square meter.
This marijuana strain is a hybrid of two indica and one sativa strain. It has high THC content and is generally indica dominant, but can also contain traces of sativa genetics. It produces a powerful high that can help improve creativity, improve focus, and relieve pain. It can also help with insomnia and inflammation. Flowering time for Triangle Kush cannabis strain is approximately eight weeks after sowing.
The effect of Triangle Kush marijuana is a long-lasting high that can affect the whole body. Its THC content can reach up to 26 percent. The euphoric feeling can be overwhelming for beginners. This strain is best smoked in the afternoon or early evening. The uplifting high is perfect for relieving stress and body pains, while easing anxiety and depression. Flowering time for Triangle Kush cannabis strain depends on how much THC you want your marijuana to have.
Yield for Triangle Kush marijuana strain
If you're new to growing marijuana, you might be wondering what your average yield would be for the Triangle Kush marijuana strain. This strain originated in the most prestigious area of the cannabis world. Triangle Kush is popular among creative types because it has a euphoric high and can be beneficial for easing stress and depression. It can also increase appetite and reduce anxiety. Its high THC content makes it suitable for late-night use.
Growing Triangle Kush indoors requires careful upkeep. It must be grown in a CO2-rich medium at temperatures between 68 and 88 degrees Fahrenheit, with a pH level between 5.8 and 6.0. The plants should be topped early in their flowering stage, so that they do not wilt too quickly. Triangle Kush can yield 10-12 ounces of buds per square meter.
The Triangle Kush marijuana strain takes 10 to 12 weeks to flower, and when fully grown, it produces about 10 ounces of bud per plant. Growers who grow Triangle Kush will benefit from the euphoric high and strong body buzz. The strain originated in Amsterdam, where it was accidentally smuggled back by a young weed grower. The young grower then germinated the seeds and introduced them to a light room. The result was a batch of hermaphrodite plants, which was later cross-pollinated to create the Emerald Triangle strain.
Growing Triangle Kush seeds Indoor
If you want to grow marijuana indoors, then you should definitely try growing Triangle Kush seeds. This strain has a high germination rate and is resistant to mold, pests, and disease. Triangle Kush seeds are also very easy to germinate and produce nearly 100% female yields. These marijuana seeds can tolerate a wide range of conditions, but they will produce lower yields when grown in less than ideal conditions.
Regardless of whether you choose to grow Triangle Kush indoors or outdoors, you will need to provide a warm and humid environment. It will also need plenty of CO2. You will need to maintain a soil pH level of between 5.8 and 6.0. You will also need to top your plants early in order to maximize yields. Once they reach the desired size, you should expect to harvest around 10 ounces of buds per square meter.
If you plan to grow Triangle Kush, the best time is in the early spring or autumn. This strain has a long list of medicinal benefits. It can reduce symptoms of depression and anxiety, and relieve many physical and mental ailments. It is also a versatile plant, and can be used for cooking and tea. Those with mental illnesses or insomnia can enjoy this strain to help them relax and sleep. Its THC content often exceeds 26%, making it an ideal choice for those who want to grow marijuana indoors.
Growing Triangle Kush seeds Outdoor
Growing Triangle Kush seeds outdoors can be a rewarding experience, but the process requires proper equipment and maintenance. This strain is a hybrid, which means that the genetics are not entirely known. However, Triangle Kush is a hardy, indica-dominant plant that thrives in a variety of growing conditions. It can be grown both indoors and outdoors. Triangle Kush thrives in sunny, warm climates, but will grow poorly if the temperature is too cold or too hot.
The benefits of growing Triangle Kush seeds outdoors are numerous. This strain is renowned for its strong psychoactive effects. When smoked, Triangle Kush produces a pleasant buzz and an energetic high. This strain is high in THC (the active ingredient in marijuana), while CBD (the non-psychoactive component) has almost no medicinal value. However, it can help sufferers of depression and anxiety and can also provide relief from headaches and muscle pain.
If you're looking for Triangle Kush photofeminized seeds, you'll find plenty of them online. Just remember to get the seeds from a reputable cannabis seed bank. These seeds will grow into healthy female plants, requiring only twelve hours of light daily. They are ready to harvest in the late Fall or winter after 20 to 30 weeks of growth. A few years after transplanting, you can enjoy the fresh smoke of your Triangle Kush indoors!
Optimal Climate For Triangle Kush seeds
Despite its hybrid heritage, Triangle Kush marijuana seeds tend to lean heavily towards the indica side. This makes them sturdy plants that can withstand climatic changes. This strain of marijuana is ideal for outdoor cultivation, but they also require specific growing conditions. This marijuana strain produces pungent cannabis after ten weeks of flowering. Optimal climate conditions include warm temperatures and dry weather. Once mature, Triangle Kush marijuana plants should yield a strong, pungent brew that is ideal for a master grower's growing experience.
Optimal climate conditions for this strain are warm, sunny days, and average temperatures between seven and nine degrees Fahrenheit. This variety produces 10 to 12 ounces of bud per plant, depending on the variety. In a greenhouse, Triangle Kush prefers a warm Mediterranean climate, but it can also grow indoors in a temperate climate. It prefers a pH level between five and six, and it also needs protection from rain.
A moderate climate is best for Triangle Kush. Temperatures in the greenhouse should not be too hot or too cold, and the plant should receive eight hours of sunlight each day. Growing this plant outdoors can also be successful, but temperatures of thirty-one degrees Fahrenheit can lead to lower yields. The growing environment should be well ventilated, and the soil pH level should be around five to six. When growing this strain, be sure to prune the plants frequently to promote good air circulation and new stem growth.
Triangle Kush seeds genetics
If you're wondering about the genetics of Triangle Kush, there's no need to worry. This Indica-dominant hybrid is a hybrid of the Hindu Kush and the Emerald Triangle. It was created by Florida-based breeders using genetics from Amsterdam-based Nevil Schoenmakers Seed Bank. While it's hard to pinpoint which plant gave Triangle Kush its name, many people attribute its popularity to its flavorful high and potent effects.
The triangle kush is a medium-sized variety with an average height of 90cm (3ft). It displays the typical OG branch pattern. Most phenotypes are compact and manageable. The genetics of this strain help it grow indoors and outdoors. The weed plant will flower in approximately 70 days. A feminized Triangle Kush strain will flower at a rate of about 10 ounces per square meter, depending on the variety.
When it comes to cannabis seeds, the triangle is perfect for mid-80s temperatures. Similarly, the OG Kush is best for growing in the mid-80s. If you're looking for a feminized Triangle Kush seed, you should consider getting some OG Kush Feminized Cannabis Seeds. The seeds are high-quality and feature reliable genetics. You can buy Triangle Kush feminized cannabis seeds at Weed Seeds USA.
Triangle Kush seeds origin
There's a pretty compelling story behind the origin of Triangle Kush seeds. In the late 90s, an internet dipshit stumbled upon a genetically superior strain called Blue Triangle and immediately began breeding and selling seeds. He had access to several cuts, but was worried the new breeders would steal half of their seed money. He didn't, and he ended up with the strain he's grown to date.
As the name suggests, Triangle Kush is named after its triangular shape and is a cross between Hindu Kush and OG Kush. Unlike other strains, it grows well under the right conditions. It requires about 88 degrees Fahrenheit for best results. It can survive less-than-ideal growing conditions and is suitable for beginners. It grows to a relatively tall height and can be pruned regularly.
The aroma of Triangle Kush is pungent and sour, with lemony undertones and earthy flavors. Aside from being pungent, Triangle Kush has a strong, yet elegant, cerebral high. It's perfect for a night out with friends, watching a movie, or just walking in nature. But don't expect a high when you smoke this strain. A high of this strain will knock you out!
Terpene profile
The terpene profile of Triangle Kush Seeds is unique, combining the smell and flavor of OG Kush with the sweetness of menthol. A cross of Triangle Kush with OG Kush, this plant has an earthy, sweet aroma, and is also highly regarded for its medicinal properties. This cannabis seed is easy to grow, and will produce great buds indoors or out. Its germination rate is high, with nearly 100% female turnout. In addition, Triangle Kush is a robust plant that tolerates reasonable mistakes well.
Triangle Kush has an extremely sedative effect, easing users into a relaxing sleep. As a result, the plant may induce couch-lock. Therefore, it's important to find a comfortable spot in which to relax after consuming this strain. In addition, Triangle Kush can cause strong munchies, so be sure to plan ahead. The best time to consume Triangle Kush is late at night or during the day.
If you're growing your marijuana indoors, you'll need to know the terpene profile of Triangle Kush Seeds. A high-quality organic soil will make germination a breeze, and its potency will be apparent as soon as harvest time. Once the plant has reached its flowering stage, cultivators can expect to harvest between 14 and 17 oz./m2 of super-sticky buds. This marijuana seed can be grown indoors or outdoors, but it requires a warm Mediterranean climate. Make sure to protect the plant from rain and provide plenty of sunlight.
Flavors
This marijuana seed is an excellent choice if you want a calming, euphoric high. It has an euphoric effect that can improve your mood and relieve stress. The sedating, body high produced by Triangle Kush is an excellent choice for those suffering from insomnia and other sleep problems. The high THC content can cause some users to experience anxiety and paranoia, but you can easily avoid this unpleasant experience by using it in moderation.
The aroma of Triangle Kush Autoflower seeds is similar to that of tropical cocktails. The flavor is citrus, earthy, and peppery. Some people have even reported that it tastes spicy. This strain is best grown outdoors. When mature, the Triangle Kush seeds yield 400 grams per plant. Its flavor is tangy and citrus with a spicy undertone. Some users find the taste of Triangle Kush seeds to be extremely potent.
Triangle Kush is an indica-dominant hybrid that was created by Florida breeders. Genetics were obtained from the Seed Bank of Amsterdam. Triangle Kush produces a rush of energy behind the eyes, and is suitable for experienced users, as well as those suffering from chronic pain, muscle spasms, or nausea. And the aroma of Triangle Kush seeds is so irresistible that you can't resist taking a puff.
Aroma
Among the most popular varieties of cannabis, the Triangle Kush is a hardy, easy to grow indica-dominant hybrid. Its growth pattern resembles that of Afghani. Despite its toughness, the Triangle Kush can tolerate moderate amounts of mold and pests. Growing it indoors is easy, since it requires little care and can withstand a range of temperatures and growing conditions. However, because it has a high germination rate, it may be difficult to start a crop from seed. It can also survive in less than ideal temperatures, though this will decrease yields.
The aroma of Triangle Kush is a pleasantly heady blend of citrus and incense. A hit of this sativa-dominant hybrid can boost creativity. Its relaxing effects can reduce pain, improve mood, and improve overall demeanor. This uplifting and sedating combination may result in couch-lock and a full night's rest. While the Triangle Kush has many benefits, it is not for the beginner.
The Triangle Kush is a cannabis strain with great psychoactive effects. It will make you feel relaxed and creative while promoting deep thinking and euphoria. While the high can make newbies dizzy, experienced users may enjoy its euphoria and creative benefits. It's a perfect partner for afternoon and early evening smoke sessions. In addition to helping with body pain, Triangle Kush is a wonderful medical herb.
Taste
The high-THC content of Triangle Kush makes it a great choice for recreational marijuana smokers. Its mild and gradual effects can provide a calming body high that boosts creativity and relieves stress. This strain will also make you sleepy and induce a state of euphoria. If you've ever experienced this potent strain, you'll know why it's a favorite among artists and other creative types.
The taste of Triangle Kush is a potent, spicy hybrid that explodes with peppery spice, sharp citrus, and floral notes. Its high-THC content can leave users feeling a bit paranoid, which may not be ideal for someone who has trouble with cannabis tolerance. Despite this, Triangle Kush leaves a classic Kush aftertaste that's spicy, dry, and lingers for hours. When vaporized, the floral notes are more easily picked up.
Triangle Kush has an aromatic profile that mimics dessert. Aromas of sweet mango, pineapple, and mint are all accompanied by hints of pine and mint. The taste is intense and lingering, leaving the smoker with a satisfyingly unique and enjoyable experience. Regardless of your smoking preference, Triangle Kush is a great option for beginners. And if you're unsure about what to expect, try some seeds to see if they're right for you.
Triangle Kush parents
The Skywalker Ghost x Triangle Kush feminized seeds combine the characteristics of two of the best OG Kush strains. Both parents have incredible psychoactive effects, while the result is a hybrid with insane potency and analgesic properties. This plant is incredibly popular because it provides a profound sense of relaxation and euphoria. Its high THC content of 27%, paired with its low CBD content, makes it an excellent choice for people suffering from mood disorders. It's also a good choice for treating muscle pain and headaches.
In terms of size, Triangle Kush plants grow tall and broad, with buds that are deep forest green with amber-colored hairs and a light dusting of snow-white trichomes. Generally, Triangle Kush is suitable for indoor and outdoor cultivation and flowers in about 70 days. It is easy to grow, with a high germination rate and nearly 100% female turnout. The high level of resistance to disease and pests, and the plant's hardiness make it suitable for growers new to cannabis cultivation.
The aroma of Triangle Kush is reminiscent of tropical fruits and it delivers mind-blowing effects. A relaxed state of mind and body is produced, and it is very easy to grow at home. It produces copious gluey buds, and is suitable for people who want to experience a relaxing high without the side effects of other strains. They're also perfect for those looking for a relaxing high, and will provide a great night's sleep for many people.
Florida OG Kush
If you're wondering whether Florida OG is one of the original OG strains, look no further. This strain is known to produce a flavorful, euphoric high. And because it was supposedly developed in Florida, it's easily accessible. If you're looking for a high-quality nug, look no further. Florida OG is the best bet for anyone who enjoys a high with a kick.
A 50/50 hybrid, Florida OG Kush produces a sweet strawberry aroma and taste. The high levels of THC make this strain an excellent medical choice. It's often used to treat chronic pain, insomnia, depression, and a range of other ailments. It can also relieve nausea, improve mood, and treat symptoms of cancer. And it's just as popular with recreational users. Here's why:
The scent of this cannabis strain is citrus-like, with hints of blueberry and tobacco. It's also slightly minty, with a slight chemical kick. The effect of Florida OG is mild and centered, enhancing creativity and lowering blood pressure without making the user feel couch-locked. While many people are happy with its high, it should be noted that this strain can result in low blood pressure and paranoia.
The genetics of OG Kush are largely unknown, but its name was allegedly taken from the state of Florida and later spread throughout the state. Regardless of how it came to be known, it has become a favorite of stoners everywhere. It is thought to be a cross of two strains: the Chemdawg and the Pakistani kush. According to the breeders, OG stands for "ocean-grown" and some say that OG means "Original Gangster."
Triangle Kush strain Effects
The Triangle Kush is a popular cannabis strain that induces a pleasant euphoric effect. Its euphoric effects are highly relaxing and can alleviate stress and other ailments. Users also enjoy an euphoric feeling that elevates their mood and appetite. This strain has been credited with treating many ailments, from depression to anxiety to eating disorders. So, what are the Triangle Kush strain Effects?
This marijuana strain is typically indica-leaning. Its buds are dense, forest green, and covered in long, thin, dark orange hairs and snow-white trichomes. A high THC content of twenty to twenty-six percent makes Triangle Kush a potent strain. It is similar to its famous sibling, the OG Kush, but offers unique nuances. To begin, consider the flavor profile of Triangle Kush.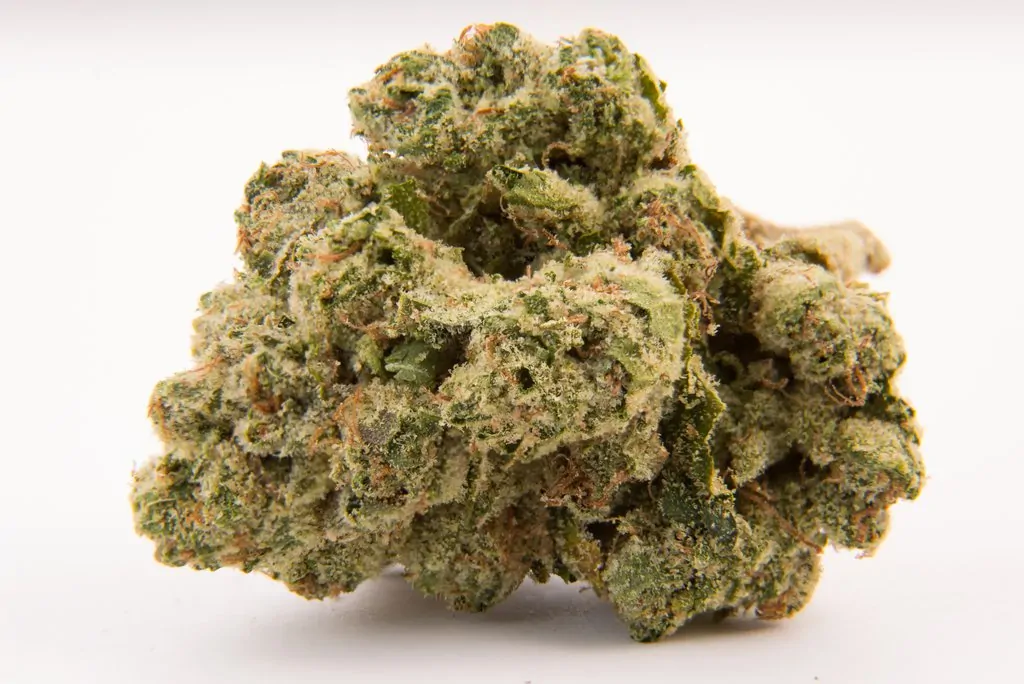 The Triangle Kush strain produces an euphoric high and can induce creative bouts. The cannabis strain's euphoric high may make novices dizzy. With a THC content of 26%, Triangle Kush may overwhelm beginners and veterans alike. But if you're looking for an uplifting, calming high, the Triangle Kush cannabis strain is just what you need. While this strain may seem like a good choice for relaxing and enjoying the outdoors, it can be overwhelming for first-timers.
In short, the Triangle Kush is a tough plant to grow. While the Triangle Kush is an indica-dominant strain, it does not grow as quickly as the OG Kush. It is difficult to grow and maintain, but it will reward the patient with the effects of a high. It's an excellent choice for the average home grower, but it can be difficult for large-scale growers.
Triangle Kush recreation Effects
The euphoric high that Triangle Kush produces is one of its many recreational effects. This sativa-dominant strain can relieve stress and anxiety, as well as increase creativity and focus. Creative types are known to enjoy Triangle Kush for its effects, and it can also combat depression and stress. Its high THC content makes it a versatile cannabis strain, with many uses. Its euphoric effects are not limited to marijuana users; many other strains have the same effect.
This strain is 85% indica and 15% sativa, and is known for its potent THC content, averaging about 26%. The aroma is pungent and complex, with flavors of diesel, sour lemon, pine, and earth. The taste is pleasantly pungent, but it is not overpowering. Users report that they are able to focus for long periods of time, and they feel refreshed after using this strain.
Another indica strain, Triangle Kush Photo Fem is a popular recreational strain. It combines the body buzz and cerebral high of OG Kush, creating a cross-over between the therapeutic and recreational niches. This strain is rich in terpenes and contains 18-20% THC. Its aroma reminds of fresh grass that's been sprayed with lemon. Users also report that the strain provides a pleasant body buzz, and that it helps them achieve laser-like focus.
Triangle Kush medical Effects
The high THC content of Triangle Kush seeds makes it a top-notch strain. At 26% THC, it produces a total body high while producing almost zero CBD. This makes Triangle Kush a top-notch cannabis strain that is not necessarily known for its medicinal effects. Nonetheless, its mental effects are worth checking out. For example, it can relieve insomnia, depression, and stress. While it does have its drawbacks, Triangle Kush is a great choice for beginners looking for a mild, relaxing high.
As a mental high, Triangle Kush creates a pleasant euphoric feeling that helps alleviate stress and boosts the mood. Its stimulating properties also improve creativity and can relieve depression. Triangle Kush is also a mood booster that can help people overcome anxiety, depression, and other mood disorders. Because of its indica dominance, it is also resistant to changes in weather. But be warned that it is not for the beginner.
The name of Triangle Kush comes from the Emerald Triad, which includes Miami, Jacksonville, and Tampa, in Florida. In fact, this region is considered the epicenter of marijuana growing in the Southern United States. This strain's medical and social impact is so great that its cultivation in this region is widely regarded as a worthy endeavor. And if you're wondering whether Triangle Kush seeds have any medical benefits, you should definitely give it a try!
Triangle Kush THC levels
The euphoric high of Triangle Kush can be overwhelming to beginners, but the strain retains its potency. Its THC levels can go up to 26%, so it is perfect for evening smokes or early evening sessions. Its euphoric effects are both uplifting and sedating, so it is an excellent choice for both medical and recreational use. This strain is especially good for people suffering from chronic or acute pain.
Triangle Kush is a potent indica-leaning hybrid. It produces copious buds with a citrus scent and dark orange to amber hairs. It also produces a light coating of white trichomes. A few drawbacks of Triangle Kush Seeds THC levels: it can cause dizziness, cottonmouth, and red eyes. While it is an excellent choice for medicinal purposes, Triangle Kush can cause severe side effects. Regardless of the THC levels in your body, it is still important to use caution when growing this strain.
The euphoric high from Triangle Kush can alleviate depression, and it can also boost creativity. In addition to the euphoric effect, Triangle Kush produces a relaxed, body high. It can relieve tension, pain, and depression. It can also boost appetite. And since it is so potent, Triangle Kush can last for a long time. That means it's not suitable for beginners.
Triangle Kush CBD levels
A cannabis strain known as Triangle Kush has the highest THC content, around 26%, but almost no CBD. Typically, a Triangle Kush flower has no more than 0.5% CBD content. Despite the high levels of THC, Triangle Kush has some medicinal qualities. It can reduce anxiety, boost mood, and relieve pain. Although it's not as strong as sativa, it does have some benefits.
The high CBD content makes it a great option for people suffering from chronic pain or aches and pains. It can also reduce appetite and relieve depression and insomnia. While it has a low THC content, its CBD content is more than enough for most people. Some reviewers say Triangle Kush has an uplifting effect. It helps them feel better physically and mentally. The high can also make them feel more creative. It can improve mood and increase the amount of humor.
While recreational use of marijuana is still illegal in Florida, cannabis production continues to grow in Jacksonville, Tampa, and Miami. These three cities are often referred to as the "Emerald Triangle" and supply the Sunshine State with marijuana. The name Triangle Kush is derived from the triangle's three largest cities. Though the company behind Triangle Kush is vague about which strains were used, it's clear that the marijuana strain is a descendant of OG Kush, an ancient, indica-dominant phenotype. The strain's psychedelic effect is profound and lingers in the user's memory.
Experiencing The Triangle Kush strain
The Triangle Kush strain has a heavy, earthy, lemon, and spicy flavor. Its flavor is reminiscent of diesel with hints of lemon and wood. This strain's sativa-dominant composition produces a potent cerebral high with a relaxing full-body effect. Triangle Kush's potency and taste make it an excellent choice for socializing with friends, watching movies, and walking in the woods.
While genetics of the Triangle Kush strain are ambiguous, many believe it is a hybrid of the indica and sativa strains. Its name comes from the Emerald Triangle strain found in Florida and the Kush genetics of the Hindu Kush. Triangle Kush has a strong, relaxing high that's suitable for experienced smokers and sufferers of chronic pain, nausea, and muscle spasms.
Symptoms of the Triangle Kush strain include dry mouth, eyes, and headaches. It may also produce small amounts of paranoia and anxiety. These effects may be the result of low THC tolerance or the amount of herb smoked. Due to its low CBD content, Triangle Kush doesn't provide extensive medical benefits. It may, however, help those with a variety of medical conditions. Its effects are felt quickly, but may also last for several hours.
The Triangle Kush strain is a rare variety that comes from an area of the cannabis world that is renowned for producing high-quality strains. This strain is a favorite among creative types because of its high-THC content and euphoric effect. It also promotes creativity, and may even help with depression and stress. And it can make people sleepy. However, if you're not a huge fan of marijuana, this strain isn't for you..
Final thoughts on Triangle Kush seeds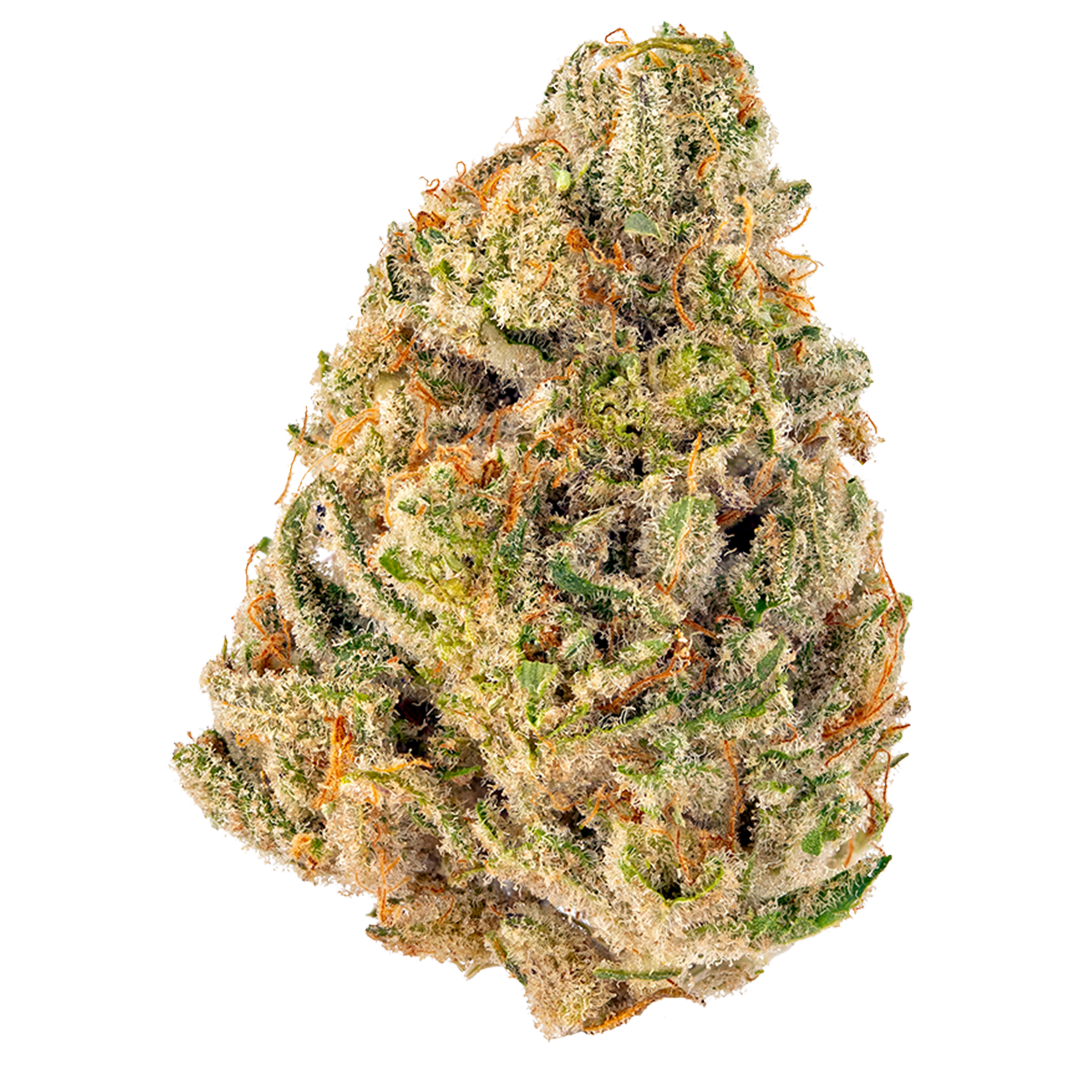 The unique scent of Triangle Kush is what makes this strain stand out among its peers. The aroma is equally sweet and pungent, with a hint of diesel and a piney undertone. Its effects are relaxing, yet still powerful enough to induce creative thought. As with most world-class strains, Triangle Kush does not wear off after a six-month cure. Here are some final thoughts on Triangle Kush seeds.
The first thing to consider when choosing Triangle Kush seeds is the amount of maintenance you can handle. This marijuana strain has a low yield, but it produces very dense buds that last for hours. The flavor and high of Triangle Kush are also well known. If you enjoy a punchy cerebral high, Triangle Kush is worth trying. You'll also need a good deal of patience to grow this strain. However, the rewards will be worth it.
Compared to other strains, Triangle Kush has the highest THC content at 26%. Its high THC content will help you relax and have a positive mood. Those suffering from insomnia, depression, and stress can benefit from Triangle Kush's sedating effect. Although the yield of Triangle Kush marijuana seeds is low, its quality is worth it. In addition to its high THC content, it has an outstanding aroma and taste.
While Triangle Kush is popular among marijuana enthusiasts, it does not have the best growth habits. It can be difficult to grow in some areas, but it is a great choice for indoor and outdoor gardening. This plant is naturally hardy and can survive moderate levels of bug infestation. Triangle Kush does best in temperatures between 88 degrees Fahrenheit and 31 degrees Celsius. It requires plenty of water and care to maintain a balanced environment.
The taste of Triangle Kush can be addictive, but the potency of this strain prevents you from smoking it solely for the flavor. Its smoke has a skunky, fuel-lemon flavor. The high is a great sedative, but it can also leave you feeling relaxed and mellow. It will soon become a favorite among regular marijuana users. If you enjoy the taste of cannabis, it is a must-try.
Similar to Triangle Kush feminized seeds
If you're looking for a strain similar to Triangle Kush, there are a few things to look for. This strain is well known for its strong aroma and is highly stable in climate change. This is a great choice for outdoor gardens, where plants require low-ceiling conditions and limited space. Despite its ease of growing, Triangle Kush is capable of producing large yields and is best grown in a warm climate with good air circulation.
When used correctly, Triangle Kush produces a strong euphoric high, with low CBD levels. This strain is popular for its relaxation properties, and it can help remove negative thoughts. The uplifting effects are also a welcome change from daily stress and anxiety. Triangle Kush also has a strong aroma, which is reminiscent of creamy bubblegum. Moreover, its sour, dirty, and sweet aromas can be reminiscent of OG Kush or Hindu Kush.
The name of this marijuana strain comes from the Emerald Triangle region of Florida. It is an ideal marijuana plant for creative industries, consumers, and weed growers alike. It provides relief from stress, anxiety, and depression, and has high yielding potential. Triangle Kush feminized seeds from Homegrown Cannabis Co. boast excellent germination rates and reliable genetics. There are a few things to look for when buying Triangle Kush feminized seeds, and they are worth the price.
The Triangle Kush feminized strain is mostly an Indica variety. The first few minutes of the smoke are the most potent, followed by a head rush and body stone. A body stone and dizzy euphoria are just some of the side effects of Triangle Kush. You can expect to feel numbness throughout your body after smoking this strain. It is a great choice for medical purposes, as well.
Growing Triangle Kush feminized seeds can be difficult, but it pays off in the end. With patience and persistence, you'll have a beautiful plant with a high THC content that can test even the most experienced smokers. You'll definitely want to grow it indoors to get the best results. This strain is not for beginners! It's not as easy as it looks, but it's worth the effort and reward later.
Best time to use Triangle Kush strain
A popular medical marijuana strain, Triangle Kush induces a euphoric effect in the user. It promotes creative thinking, restful sleep, and a general body high. The euphoric effects of this strain can help with pain and inflammation. It may also help with anxiety and depression, and increase appetite. While many people enjoy this strain for its euphoric and relaxing effects, it may not be right for everyone.
Triangle Kush is an indica-dominant strain that has an incredibly potent high. It gets its name from the triangle formed by the three largest cannabis-growing regions in Florida. As such, it has a short flowering time of 70 days. It is considered one of the most potent strains available, with a distinctive aroma and mind-enhancing effects. For this reason, the best time to use Triangle Kush is in the daytime, when you're less stressed or otherwise irritable.
Triangle Kush is a largely indica-dominant hybrid, with about 85% indica and 15% sativa content. Though its origins are murky, it is believed to be a descendent of the OG Kush, a popular strain in Florida. It packs a high of uplifted energy, heightened focus, and a body high that borders on being stoned.
Triangle Kush has a sour, diesel-like smell and an earthy, pine-like flavor. While it is often used to treat medical conditions, it's best used as a relaxing smoke during the day. This strain can help relieve stress and pain, as well as stimulate creativity. It also relieves anxiety. If you're looking for a strain that will take your mind off pain and boost your mood, Triangle Kush is an excellent choice.
Triangle Kush's flavor is reminiscent of that of a classic cookie, with a distinct earthy flavor. Its buds are deep forest green, covered in a thick layer of snow-white trichomes. It can also be smoked indoors or outdoors. The Triangle Kush strain is available for medical purposes in limited quantities from the original breeder. Its high potency and delicious flavor make Triangle Kush an excellent choice for any patient seeking relief.
Where to buy Triangle Kush seeds
The Triangle Kush is an easy plant to grow and does well indoors and out. It is naturally hardy and can tolerate some levels of bug damage. Plants grown in soil will produce a higher yield than those grown in hydroponics. They require good sunlight and can tolerate moderate temperatures, but they will yield less than optimal yields if they are grown in areas that experience colder temperatures. If you want to grow Triangle Kush indoors, you should buy seeds from a reputable company.
The Triangle Kush plant will grow up to 100-150 cm tall, giving you a medium-sized plant that will produce 300-400 grams of bud per plant. The high is also known to have a great flavor. This plant will not disappoint you with its high THC content. Its low yields are the reason it is so popular with beginners. If you've always wanted to grow cannabis, Triangle Kush is an excellent choice.
This strain is available from a wide range of sources. It's one of the most popular sativa-dominant strains, and has been growing in Florida since the late 1990s. It's closely related to OG Kush, although its parent strains are undetermined. The Triangle Kush strain is an excellent choice for those who want a strong, body-high with a cool letdown.
The Triangle Kush Fem strain is extremely potent. This strain can provide profound euphoria while improving mood and mental stimulation. While using this strain, deep conversations and creative projects are perfectly appropriate, and you'll be able to enjoy them without feeling guilty about being high. The Triangle Kush strain can also help those suffering from depression and anxiety. This plant will make you feel better and more relaxed than you ever thought possible.
The Triangle Kush Photoperiod Regular cannabis seed is sold online by Weed Seeds. This strain has a very high germination rate, and female Triangle Kush seeds will save you money. You can buy Triangle Kush seeds online at several seed banks, or try using soil cubes and germination stations from Weed Seeds. If you're not sure about germination, you can use the paper towel technique, which involves putting your seeds between two damp paper towels. It's also a good idea to keep your seeds in a dark place, which will also keep them from getting too hot.